RAJSHAHI: Mango producers in Bagha, Charghat and Durgapur upazilas of the district are disappointed at the low prices of mango though the production was satisfactory this year amid coronavirus.
In Baneswar haat, the largest mango market of Rajshahi district, and at the bypass market under the Rajshahi City Corporation area, the high quality Lakhna mango and varieties of Ati/Guti (seed) mangoes were being sold at Taka 650 to 750 per maund(45 kgs) in the wholesale market.
The quality Himsagar (Khirsapat) and Gopal Bhog mangoes were being sold at Taka 2,200 to 2,500 per maund whereas the prices of the same were Taka 3,000 to 3,500 per maund last year.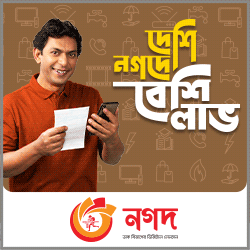 Mango producer Abdul Latif of Nandangachhi village under Charghat upazila said the production of mango was satisfactory in the district this year since there was no natural disaster during the growth of mangoes.
Zillur Rahman of Monigram village under Bagha upazila said last year various mango processing companies purchased a huge quantity of guti and Lakhna mangoes to prepare pickles and juice but this year the companies are not purchasing mangoes from the producers.
Moreover, due to impact of coronavirus, only a few wholesale mango traders are arriving in Baneswar haat this year So the prices of various types of mangoes are low this year.
Mango farmer Montu of Gochar village under Arani union of Charghat said it requires Taka 1,000 to pay labourers to pluck 10 maunds of mango from trees, moreover, there is transport cost to carry the mango to the markets or haats. By selling 10 maunds of Lakhna variety to the wholesale traders, only Taka 6,000 to 7,000 is being procured.
Considering the cost of taking care of mango trees, using of insecticides and fertiliser, there will be no profit this year.
Another mango farmer of Kaligram village said before the start of the plucking season wholesale mango traders proposed to purchase the mango of his orchard (on two bighas of land) at Taka 150,000 but he did not agree to sell the mango at such a low price. Now, there was no customer of the same mango of the orchard even at a lower price.