COX'S BAZAR: After Sherpur and Chattogram, elephant killing is also increasing in Cox's Bazar. According to the Forest Department, 26 elephants had died in Cox's Bazar in the last five years.
A gang has become active to kill elephants in Bangladesh. Elephant-grazing land is getting smaller to smaller in the terrible death trap.
In the last 15 days, at least eight elephant carcasses have been found in different parts of the country. These elephants have been shot dead or trampled by lightning in Chittagong's Satkania and Banshkhali, Sherpur's Sreevardi, Cox's Bazar's Chakoria Harbang and Islamabad under Eidgaon Upazila.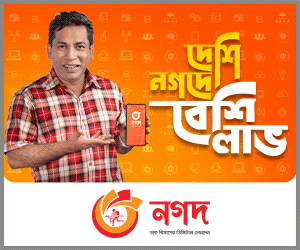 The body of an elephant was recovered after being killed at Chakoria Harbang in Cox's Bazar last Saturday. Two days later, the forest department picked up the faded dead body of the elephant from a hole. But it is not known who killed this elephant.
The elephants are killed and the legs and trunks are separated from the body and buried in the paddy field. Elephant carcasses are now being found at Eidgaon, Chakoria, Teknaf, Ukhia and Ramu in Cox's Bazar Sadar. Although 11 elephants have been found dead this year from electric traps and shootings, the number of invisible deaths is high.
There is no food for elephants in the forest as people are living in the habitat of these wild animals.
Forest officials and environmentalists say elephant migration in the country is declining rapidly. Three elephant corridors have been closed in the last five years. These giant animals are trying to move through human settlements and people are killing them in panic.
Most of the grazing areas are no longer safe for elephants as a vast tract of lands of the forest department has been taken over by humans in the last decade. The elephants are being brutally murdered.
According to the International Union for Conservation of Nature (IUCN) and the Forest Department, about 90 elephants had been killed in the last 18 years. Of these, 12 elephants died in 2020. All the incidents are in Chittagong-Cox's Bazar area. Seven of them died from electrocution. The rest were shot dead.
Ibrahim Khalil Mamun, chief executive of the Youth Environment Society, an environmental organization in Cox's Bazar, said, "About 20,000 acres of forest land had been occupied in the last five years for Rohingya settlements, setting up of government institutions and various other reasons. The elephant habitat has been destroyed".
According to a 2016 survey conducted by the International Union for Conservation of Nature (IUCN), there are 26 Asian elephants living in several parts of the country, including Cox's Bazar and the Chittagong Hill Tracts. The survey identified 12 corridors for elephant movement. Through these corridors, elephants roam from place to place in search of food. The elephant herd has become aggressive due to the occupation and structures on these corridors.
Mamun further said, "Wild elephants have become endangered due to recent deforestation and forest encroachment. Almost every day, wild elephants are rushing to the locality in search of food somewhere in the seven upazilas of Cox's Bazar".
Cox's Bazar North Forest Divisional Forest Officer (DFO) Anwar Hossain Sarkar said, "The forest department was working to resolve the conflict between elephants and humans. Even then, elephants are the victims of human aggression at different times. There is no alternative but to be vigilant in protecting elephants".
Cox's Bazar Deputy Commissioner Mohammad Mamunur Rashid said, "Various initiatives have been taken to protect wildlife. A proper plan and project for elephant protection will be taken soon".