Malian voters were due to decide on Sunday on whether or not to give President Ibrahim Boubacar Keita a second term, despite widespread ethnic and jihadist violence that has dramatically worsened since he came to power five years ago.
Two dozen other candidates are contesting the presidency in a largely Saharan desert nation that has been fractured by a Tuareg rebellion and Islamist militancy across its north and central zones since the last poll in 2013.
Insecurity is such that in some parts of the country the vote will simply not happen, and the European Union observer mission urged the government on Saturday to publish a list of places that will be unable to vote, so as to quell suspicions by candidates of "fictitious polling stations."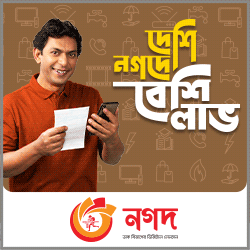 "These are polling stations in which we know insecurity ... won't make the vote possible there," EU mission head Cecile Kyenge told journalists on Saturday.
Eight million voters are enrolled. Polls open at 8 am (0800 GMT) and close at 6 pm (1800 GMT). Opposition candidates include businessmen, an astrophysicist, and just one woman.
Addressing supporters at a final rally late on Friday, Keita's main rival Soumaila Cisse, 68 - seen as having the strongest chance of ousting him - pledged a fresh start, reports Reuters.
"People want change. This government was an accident that we are going to forget," he said.
Keita, 73, in a rival rally along the leafy banks of Niger River in the capital Bamako, suggested that peace had already been restored, saying he had toured all over Mali and "nowhere did I feel afraid."
But in the past three years, jihadist attacks have tripled and violent deaths have doubled, according to civil society website Malilink. Islamists have spread from the north to the centre and even targeted Bamako - as in 2015, when gunmen killed 20 people in a raid on the Radisson Blu hotel - as well as Mali's neighbours.
Last month a suicide bomber drove a vehicle laden with explosives into the headquarters of the regional G5 Sahel anti-terrorist force in Severe, central Mali, killing three people.