In the five years since Malians last chose a president, they've suffered violence from Islamist militants, Tuareg separatists, drug traffickers, ethnic vigilantes and Malian security forces.
Yet when it comes to elections, power has tended to be contested peacefully in Mali — and diplomatic pressure will aim to keep it that way when its citizens go to the polls on Sunday to decide whether to give President Ibrahim Boubacar Keita a second term or hand the top job to one of his rivals.
"Mali has demonstrated the capacity over the years to deliver credible and peaceful elections, among the best in the region," Mohamed Ibn Chambas, UN Special Representative to West Africa and the Sahel region, told reporters at his office in the Senegalese capital, Dakar.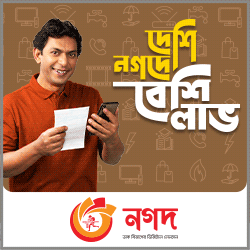 "My plea is that candidates again show high responsibility," he added. "We cannot afford a political crisis in Mali on top of the security crisis the country is already facing."
Eight million people are registered to vote, with polls opening at 8 am (0800 GMT) and closing at six (1800 GMT).
Keita, 73, universally known as IBK, runs for re-election amid a mounting death toll from jihadist attacks, ethnic killings and armed forces abuses that have become a defining feature of his presidency, despite thousands of French troops deployed since 2013 to contain the violence.
He faces two dozen candidates of which only one, Soumaila Cisse, 68, is seen as having a strong chance of ousting him. Both men are from the Saharan nation's political elite, and IBK beat Cisse in a run-off at the 2013 poll, reports Reuters from Bamako.
All candidates have promised to reverse Mali's decline and help impoverished villagers and urban youths. Mali is 14th from the bottom on the UN Human Development Index, despite being Africa's third biggest gold exporter and a major cotton grower.