The first flight in 20 years from Ethiopia to Eritrea has landed safely in Asmara on Wednesday.
Ethiopian Airlines conducted the first direct passenger flights between Addis Ababa and Asmara, reconnecting Eritrea and Ethiopia after a 20-year military standoff.
The carrier said flight ET0312 to Asmara departed Bole International Airport on Wednesday after a ceremony inaugurating the historic flight, reports Al Jazeera.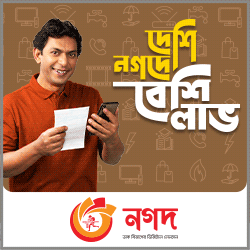 Ethiopian Airlines Chief Executive Tewolde GebreMariam took to the on-board intercom as the flight crossed into Eritrean airspace.
"This is the first time that this is happening in twenty years," he said, to applause from the 315 passengers on board.
The flight was greeted by traditional dancers waving flags and flowers, cementing a stunning reconciliation between the Horn of Africa foes.
"This day marks an unique event in the history of Ethiopia and Eritrea," the airline's chief executive said at the ceremony.
Overwhelming demand saw the African aviation giant operate two flights within 15 minutes of each other.
"The fact that we are taking two flights at a time shows the eagerness of the people," said GebreMariam.
Sources said the majority of the passengers were people separated from their families by the war.
Wednesday's development is the latest positive step taken by the neighbouring countries in the last two weeks.
On July 9, Ethiopia's Prime Minister Abiy Ahmed arrived in Eritrea's capital Asmara to sign a landmark agreement with President Isaias Afwerki, formally ending the "state of war" between their nations.
A week later, Isaias visited Ethiopia to reopen Eritrea's embassy in Addis Ababa. The newly appointed reformist Abiy first instigated the peace overtures and restoration of relations in April.
Ethiopia and Eritrea expelled each others' envoys at the start of the 1998-2000 border war, which killed about 80,000 people.
Once a province of Ethiopia, Eritrea seceded in 1993 after a long independence struggle.
A row over the demarcation of their shared border triggered the conflict.
Five years later, their armies fought over disputed territory along their border. Some 80,000 people were killed in the conflict.
A UN-backed boundary commission ruled in 2002 that Ethiopia should cede the town of Badme to Eritrea.
It refused, and the two countries remained in a state of "no war, no peace".
Mr Abiy has promised to hand over territory, but it is unclear when this will happen.