The 10 members of ASEAN - Brunei, Cambodia, Indonesia, Laos, Malaysia, Myanmar, Philippines, Singapore, Thailand and Vietnam have recently agreed on a Regional Comprehensive Economic Partnership (RCEP) together with five other countries-- Australia, China, Japan, New Zealand and South Korea. It would be important to note that India recently withdrew despite spending several years in RCEP negotiations, citing concerns that the Agreement would not protect its own industries and workers.
The fundamentals of this Agreement will ostensibly attempt to tackle the disproportionate burden that the Covid-19 Pandemic has brought forth for not only the manufacturers but also the associated labour force.
Analysts have, however, noted that the text of the RCEP agreement has a confidential character and very few were given the privilege of being allowed to see it. In fact there have been complaints that even elected representatives in Member States have had no access to it. In more ways than one, this might limit their abilities to make policies required in times of crisis or to improve access to public services and worker's rights.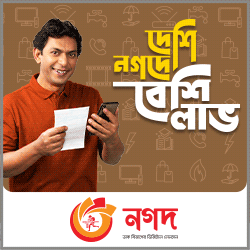 As a result of this constraint, Risa Hontiveros, a Senator from the Philippines has observed that the agreement limits the potential for governments, including measures that they might want to undertake pertaining to different facets of the pandemic crisis. There is, in fact, a growing degree of criticism regarding over-confidentiality pertaining to the Agreement because it heavily favours large multinational corporations who help draft trade rules, over the local small and medium businesses that are struggling mostly due to the current crisis.
Andrew Dettmer, the National President of the Australian Manufacturing Workers Union and several NGOs have remarked that the secretive nature of the agreement is unusual, because the text was finalised 12 months ago-- at a time when so many extraordinary challenges had not evolved due to the continuing Covid-19 pandemic. Some analysts in their critical observations have also noted that according to their information, the Agreement also apparently does not mention climate change or make provisions for labour rights, including forced labour or child labour.
Kate Lappin, Regional Secretary for Asia and Pacific, at Public Services International has, in addition, drawn attention to another significant point that has already made this Agreement contentious amid trade union bodies. Free trade agreements of this nature, according to Lappin, are likely to create a "race to the bottom", encouraging governments to compete to have the lowest possible wages and conditions. That would be unfortunate. She has suggested that creation of new rules that will only favour big business and harm basic workers and their rights, will adversely affect greater public good.
In this context attention has been drawn by strategic economists to proposals made by India and South Africa regarding an important dimension related to the pandemic and the creation and distribution of the much-awaited and accepted vaccine, which will open up a hundred billion US Dollar industrial dynamics. The governments need to waive trade rules in the World Trade Organisation so that all countries will have access to a Covid-19 vaccine and other critical medical information. It has also been noted that restrictions on access to medicines might end up as a restrictive measure that could cast a long shadow on signing trade agreements at this juncture. The last thing that any country needs at this time is to be held hostage by big Pharma companies while the world continues to suffer.
Within this paradigm one needs to add how the working class has to bear a disproportionate percentage of the burden that has become associated with the economic fallout resulting from the pandemic. This is evident all over the world-- be it in South or South East Asia, or in the Middle East or in Europe or in Latin America or in Mexico or in the United States and Canada.
It is interesting that strategic economists have now drawn particular attention to what has been happening in India, the second most populous country in the world, already affected with more than 8.73 million cases of the pandemic and with a total death toll of 128,668.
They are pointing out that it is indeed very strange that India has more than 200 separate pieces of labour legislation but there is no strict definition in India of 'labour laws' to draw any boundaries. There appears to be new debate emerging there over what steps the authorities need to take against the background of this pandemic. With a predominantly female labour force, the RMG industry has to face the question related to a better work life balance and additional pay as opposed to productivity and profits in business.
These are the two main constraints that have emerged over the last six months. This is consistent with what has appeared on the horizon not only in Bangladesh but also in other parts of Asia. It is however generally agreed that these factors affect the productivity and profits of the businesses.
The Indian civil society, in view of the evolving situation, has been stressing on a few steps that need to be undertaken in that country. They are drawing attention to the fact that globally, labour laws have been put in place with the purpose of protecting employees' rights and setting forth employers' duties and obligations. In this context they are underlining that Indian labour laws should not be any different.
However, the problem is that the existing Indian labour law matrix is not very precise. In the meantime, much to the dissatisfaction of the Indian civil society, the current laws not only regulate the conditions of work of industrial establishments, but also industrial relations, payment of wages, and registration of trade unions, among other subjects.
In this regard, it has been pointed out that The Indian Factories Act. 1948, amended in 1987 relates to minimum conditions of employment, which lays down all the provisions concerning occupational safety and health in factories, including working hours. For example, Section 51 and 59 of the Act state, "No employee is supposed to work for more than 48 hours in a week and nine hours in a day. Any employee who works for more than this period is eligible for overtime remuneration." However, the same Act also allows state governments to exempt factories from these provisions relating to work hours for three months if factories are dealing with an exceptional amount of work. This is what is creating problems during this pandemic.
It has been reported that consistent with this effort to provide impetus to industrialists, Assam, Goa, Gujarat, Haryana, Himachal Pradesh, Madhya Pradesh, Odisha, Punjab, Rajasthan, and Uttar Pradesh governments have issued directives to increase the maximum daily work hours for workers in their States to 12 hours. Karnataka and Uttarakhand have increased maximum daily work hours to 10 and 11 hours, respectively. It may, however, be noted that Karnataka, Rajasthan, and Uttar Pradesh have subsequently withdrawn their notifications due to change in the economic conditions from early this year and legal challenges via public interest litigation. However, the Karnataka government has issued an Ordinance which increases overtime hours in a quarter from 75 to 125. Legal analysts have since pointed out that such a decision violates the Hours of Work (Industry) Convention, 1919 adopted by the International Labour Organisation. We need to remember here that both India and Bangladesh are signatories to this Convention. Consequently, the question that has arisen is whether increasing working hours is the only way to increase productivity, or can that be spurred through additional employment.
The relevant authorities need to remember not only in India but all over South Asia there is the need for proper checks and balances.
In Bangladesh, over the last three decades our garment industry-- both woven and knit-- has become a sector that we can be proud of. It has instilled in us confidence, commitment towards excellence and has also been the biggest provider of job opportunity for millions of workers. The other exceptional aspect has been the fact that the vast majority of the nearly four and a half million persons in its work-force are women. This has in its own way helped in the empowerment of women and also given them not only additional dignity within their families but a higher niche in decision making. This has in turn impacted on more girl children being able to pursue education instead of staying home. It has also helped in making family planning more effective.
The apparel makers have also been encouraged by the demand of our products from new destinations this year despite the impact of the pandemic. However, our apparel industry still has some challenges that will have to be faced and overcome. Analysts have drawn attention to the fact that though Bangladesh exports more than 30 types of products, nearly 78 per cent of this sector's earnings, at this point of time, originate from our shipment of only five basic items-- shirt, trouser, jacket, T-shirt and sweater. It is this scenario that has to be overcome. We have to move upwards not only through value addition but also try to enter the niche up-market mid and high-end value-added designer apparel sector items (lingerie, suit and sportswear). We also have to make more effective efforts towards product diversification and discover new markets. We need to focus on removing the shortage of specialised skilled workforce. We also have to improve our infrastructure, facilitate greater energy availability and encourage our entrepreneurs to be willing to take risks.
At the same time we need to increase the salary and other facilities that will now be provided to the labour force as a result of the Regional Comprehensive Economic Partnership (RCEP). Our RMG industrialists need to monitor the situation carefully and take all necessary actions. However, the importers will also need to play their proactive and positive role.
Muhammad Zamir, a former Ambassador, is an analyst specialised in foreign affairs, right to information and good governance.
[email protected]