Yet another distressing and catastrophic fire coupled with sporadic explosions -- this time at BM Container Depot Ltd in Chattogram's Sitakunda Upazila -- took a toll of around 46 lives and left over 200 other people injured. Transgression of laws evidently lies at the core of the tragedy. According to the Dangerous Cargo Act-1953, which made provision for the safety in respect of the transit, working, and storage of dangerous cargoes and matters, shipping companies, ports, and container depots must store and ship chemicals separate from other goods. Under Measures for the safety of ports, the Act states that "the government may make such orders ………. for securing the safety of any port and preventing or dealing with explosions and fires on vessels carrying dangerous cargoes within the limits of any port, and generally for the transit working and storage of dangerous cargoes and matters incidental thereto". But firefighters, eyewitnesses, and journalists who were working, rescuing, observing, or reporting from the site since the fire broke out, verified they saw no such safety measures there.
Explosions and fires are nothing new in a quickly industrialising country like Bangladesh where the government has or exerts little control or oversight over its vast and growing private- sector enterprises that have started, grown, and have been operating mostly on their own and in an unplanned way. No wonder container depots have not been following the rules or maintaining the safety standards either. This latest round of preventable man-made tragedy is sadly in line with the very poor record of industrial safety in Bangladesh. Below is a list pulled together from the writer's remembrance and a quick newspaper archive search. These happen in fairly regular intervals.
But something more regrettable occurred this time that exposes a structural, operational, or policy-level flaw or failure compared to other incidents where characteristic negligence of factory owners, supervisors, or in a few cases, workers' lack of knowledge, awareness, or training were blamed. It is the death of 10 firefighters who died there trying to rescue the victims. Why did they have to die? Why are the emergency service providers themselves at such a high risk in Bangladesh? Will censuring the depot owners only be enough to explain this high fatality among the professional rescue force?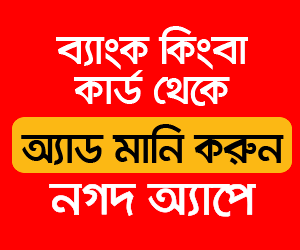 Undoubtedly the firefighters did not know or prepare well how to handle such an incident; hey were not informed by their authority about the possible cause nor were they given any clue about the types of materials they were going to handle on that spot.
Was this too difficult to consider or foresee what was stored in such depots? Did not the local fire office know that chemicals were or could be stored there? Did they not know about the contents stored or handled or about the type or nature of the business conducted in their jurisdiction? Did the fighters know or trained before how to extinguish a chemical-induced explosion and fire?
Factory and business owners in Bangladesh are generally known to be careless, callous, and irresponsible about their workers and they have little regard for existing rules and regulations. But did the Bangladesh Fire Service & Civil Defense authority play a responsible, timely, and effective role o80?9on this occasion to protect its own much-valued manpower? Can they be readily exonerated from their error of judgment and a lack of preparation that must have contributed to loss of these 10 lives?
If the Department of Inspection for Factories and Establishments and the Department of Environment were active, sincere, competent, operational, and vigilant, could this man-made disaster occur at all?
Society has to show some sensitivity to these death incidents: whether the dead are depot workers, law- enforcement agents, emergency service providers, or the people living in the vicinity. Each life is valuable. There is far-reaching despair these tragic events bring to the surviving and injured firefighters as well as to the dependemants of the deceased or disabled. A dead firefighter almost always leaves behind dependent young children, spouses, and old-age parents. These firefighters were just doing their job- which is by nature a noble profession. They died while trying to save others' lives. They had to die because of the unqualified negligence of those who were supposed to supervise, train, protect and equip them in a responsible way.
The presence of combustible chemicals inside the depot presented an obvious risk of fire and explosion. All such depots must make a regular inventory and survey of their flammable and other materials with respect to the nature, category, quantity, and chemical and physical properties. Most workers in these depots received no training on fire or chemical safety as reported by news media. Strategies developed to reduce, isolate or disperse the chemical loads, remove ignition sources or put off the fuel/ignition contact can reduce the risk.
Factory-level safety programmes include frequent inspections, reporting, repairs, and overhauls. Workers must play a key role in the oversight and execution of safety programmes, policies, and practices. On-the-job training and real-life demonstrations can be effective in conveying safety concepts, ensuring the understanding of hazards, and knowing about their controls. Well-functioning safety programmes are a must to have in high-hazard work settings.
In Bangladesh today, the risk for fire and explosion incidents is quite high because of the high concentration of workers, materials, and work activity in confined and smaller industrial spaces. The threat is particularly high for large fires, explosions, and toxic releases in the chemical and petrochemical industries.
The deport workers and firefighters had to die because the government does not have yet a functioning mechanism to monitor private business establishments and ensure workplace safety and provide protection. They had to die because there is no accountability or liability of anyone on any end. No one will have to defend carelessness, indifference, or negligence nor will the deceased worker's family receive substantial monetary compensation for their immense loss.
Firefighters' work and lives need to be valued and they must not die early and unnecessarily on the job just because their supervisors did not care for them or there was operational or procedural deficiency. They need to be trained comprehensively on firefighting methods and measures must be provided with the right type of safety gear, and need to be educated on how to identify different categories of fire hazards and how to safeguard themselves first before going out to tackle a disaster. The government must ensure all this. Few will ponder over the consequential extreme miseries these events bring to the dependants of the dead or injured firefighters in a country that does not have a wide-ranging, well-functioning social safety net.
This very sad incident -not an accident- highlights the ever-growing safety concerns in Bangladesh and an absence of a strong and organized worker voice. Bangladesh- quite sadly- remains to be an unsafe place for workers as well as for the professionals who are to protect these workers.
Hasnat M Alamgir is a Professor of Public Health.