Demonstration effect is a commonly used term that refers to the behaviour of individuals caused by observation of the actions of others and their consequences. According to the Financial Times lexicon, it is the idea that 'people expect or want to buy or have things because they see that other people are able to have them'. The term is particularly used in the areas of economics, political science and sociology to describe the phenomenon that development in one location or context may act as a catalyst for emulation in another location or context.
The history of mankind is replete with such demonstration effects. The successful American Revolution (1775-83) probably had a demonstration effect that eventually sparked the French Revolution (1789-99). The communist Bolshevik revolution in Russia also prompted similar revolutions in other parts of the world. It is often argued that political movements get a boost from the observed successes of similar political movements in other countries. The domino effect theory is related to this idea, which argues that successful communist revolutions in some countries can provide impetus to communist revolutions in other countries of the world. Similarly, countries may adopt policies similar to successful ones adopted by other countries. The proven success of any policy provides a demonstration effect that may push other countries towards replication of similar policy in order to emulate that success. This is quite often observed in the domain of economic, social and public policies as well as in the sporting and cultural arenas.
The unorthodox economist James Stemble Duesenberry (1918-2009) is considered to have first coined the term 'demonstration effect' as a jargon of economics back in 1949. He did this by carrying forward the original idea of Thorstein Veblen (1899). Duesenberry argued that awareness of the consumption habits of others tended to inspire emulation of these practices which ultimately impacted on the savings rates and consequent opportunities for macroeconomic growth. His concept was further advanced by the economist Robert H. Frank in the USA since the 1980s.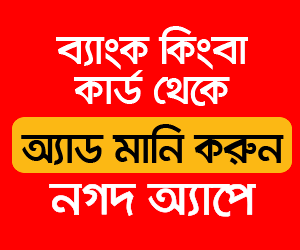 However, Duesenberry's ideas were mostly replaced by other competing theories in mainstream behavioural economics since the 1950s. Ragnar Nurske (1907-59) also argued similarly that the exposure of a society to new goods or ways of living generated unhappiness with what had previously been acceptable consumption practices. He termed this as the 'international demonstration effect'.
Demonstration effect may also help explain the spread of financial or economic crises like the Asian Financial Crisis of the late-1990s and the Global Financial Crisis of the late 2000s. It can also explain the preferences of investors to invest in particular locations, places, countries or industries.
I have found from my own experience that 'demonstration effect' can play a critical role in promoting both vices and virtues, such as the proliferation of corruption and attainment of unique sporting or cultural achievements. In case of a social vice like corruption, the victims of corruption tend to lose faith in traditional morality and values after they become its victims. At a later stage, they also tend to follow the same corrupt path. This has been found true in case of many civil servants, who during the initial stages of their career tended to be honest, but at a later stage retaliated with the same coin with which they or their kin had been victimised. A culture of rampant corruption having a demonstration effect in society adds to their transformation for the worse.
They come to believe that honesty leads to isolation and marginalisation, dishonesty to opportunities and material benefits. Perceiving the apparent defeat of morality and ethics in their surroundings, many civil servants often prefer to follow the crooked path. This is relevant not only to the service-providers in Bangladesh's public sector who indulge in corruption, but also to other domains of the polity. People who accept these social realities and join the flock are the survivors. They are likely to gain materially and socio-economically in the process and thrive in a land of 'Gotterdammerung' (where the devil always wins).
As for the demonstration effect of promoting sporting virtues, I have witnessed innumerable examples within and outside the country where the setting of trends by a few gave rise to outstanding sporting achievements for groups, teams and even nations. Being a former Table Tennis player (national boys' no. 2 during 1973-75), I used to play in Dhaka's Dhanmondi Club, where we had a fractured and uneven table, a potholed and bumpy floor, and a tin-shed ceiling through which rainwater used to trickle down during the 1970s. Yet, from that dilapidated venue, as many as four national men's champions (Akbar Aziz, Mustafa Shamim, Mahmud Ali Khan Sumit and Saidul Haque Sadi) emerged within a span of only six years (1976-82). A similar development took place at the ramshackle Azimpur Community Centre-based Young Pegasus Club of Azimpur, from where players like Kazi Jebunnahar Dila (national women's champion for four times), Mosaddequl Haque Rochi (times national men's champion for eight times), Saaduddin Ahmed Kislu (national men's champion for three times), Manzoor Ahmed, Mohammad Ali, Akhlaque, Sagar, Ripon and Shahed appeared and dominated the national Table Tennis scene for over two decades since the late 1970s.
The TT players from the remote district of Narail are the latest examples of the impact of demonstration effect in Table Tennis, who have by now dominated the national Table Tennis arena during the previous two decades. Over 90 per cent of the winners during the just concluded 37th National Table Tennis Championship originally hailed from the sleepy hamlet of Narail, that include the current national men's champion Jabed, women's champion Shoma, former national men's champions Mahbub Billah and his elder brother Mostafa Billah, as well as former national women's champions Rumi and Rahima. Their rise started from a very small table tennis club in Narail, and then got the desired boost with the arrival of players like Mahbub and Mostafa Billah in the national TT scene. Mostafa Billah is now the Table Tennis coach of BKSP (Bangladesh Krira Shikkha Protishthan). Interestingly, BKSP has already made its presence felt at the national level when five among the eight quarter-finalists in the recently held National Junior TT championship were found to be from that prestigious institute.
The achievements of sub-continental countries in games like Cricket, Hockey, Squash, Badminton, Chess, etc., can also be attributed to this demonstration effect of successes achieved by a few leading to the ushering of a passionate era of spontaneous popular participation and ever greater successes.
The phenomenon can also be related to the cultural arenas and traditions in a similar fashion, where, for example, the visible and demonstrated successes of Indian music and dance keenly nurtured by the native families and societies have given rise to phenomenal successes in these disciplines all over the world.
Dr Helal Uddin Ahmed is former Editor of Bangladesh Quarterly. [email protected]