The inflow of Foreign Direct Investment (FDI) had not improved in Bangladesh to a great extent. Inadequate infrastructure coupled with bureaucratic complexities and a wide range of corruption kept investors away. Foreign investment is badly needed in emerging economies of the world. Amid the Covid-19 pandemic, the emerging economies like Bangladesh are in big trouble. The people in the ministry concerned are striving to woo foreign investors to boost economic activities. The talks with different countries are going on in full swing. Untiring efforts are being made to attract foreign investments and the Bangladesh Investment Development Authority (BIDA) has drawn FDI to the tune of US$ 11 billion since the inception in 2016.
Actually, BIDA has been working hard to ensure quality FDI services and an investment-friendly environment since the inception. The coronavirus has come both as a curse and blessing for every economy. After the outbreak of the pandemic the world's famed business magnets have decided to relocate their production and operation plants. On hearing the message of relocation, many Asian countries opted for seizing the opportunities. Bangladesh, a South Asian country with a population of over 160 million is striving to woo the plants that have planned to move elsewhere. The decision of shifting plants from China came following the US-China trade tensions. Besides, the magnates, who had been running business operations in China for long, have planned to relocate production centres in the wake of coronavirus.
Apart from Bangladesh, many economies like Vietnam, Cambodia, Indonesia and India are in a mad rush to take the opportunities of relocation anyhow. The first ever severe competition among these countries is being widely noticed. The world's second largest economy China now sees drastic fall in inflow of FDI since the beginning of the pandemic. The growth of FDI has sharply decreased across the world due to the deadly virus. In view of the Covid situation, the United Nations Conference on Trade and Development ( UNCTAD) made grim projections on FDI inflow. UNCTAD said global inflow of FDI may decline by 40 per cent in the current and next years due to Covid-19. Bangladesh among other countries began to see a fall in inflow of FDI even before the pandemic. According to Bangladesh Bank (BB) sources, the net inflow of FDI in 2019 declined by 20.45 per cent to $ 2.88 billion from $ 3.61 billion in 2018. Besides, in four years the net inflow of FDI was recorded at around $ 11 billion. So, Bangladesh might now face a hurdle to attracting foreign investment to a great extent.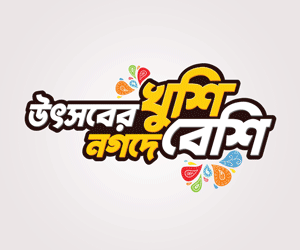 Indonesia, in the meantime, was able to attract many firms owned by American and European nations. The success came following a good number of investment-friendly facilities given to foreign firms. A news story reported that Indonesia offered 50 per cent tax holiday for five years on FDI worth $ 7 million while 100 per cent tax holiday for five years on investment above $ 7 million to $70 million. Currently, Asian leading economy Japan expressed optimism to launch an automobile industry in Bangladesh shortly going by the terms and conditions related to foreign investment. According to Japan's leading newspaper Nikki Asian Review, Japanese firms must be brought under subsidy facilities, if they shift factories from China to India and Bangladesh. An amount of US$ 22 crore 10 lac was kept aside as subsidy provided by the government for the year 2020. It is important to note that around 30 Japanese companies enjoyed subsidy facilities in July, 2020 for shifting their plants to Vietnam and Laos from China. The existing around 310 Japanese companies are in operation in Bangladesh.
As of March, 2020 the total FDI stock stood at $ 18.85 billion, Bangladesh Bank sources said. Of the total FDI stock, $ 3813.61 million came from the USA, $ 2458.45 million from the United Kingdom, $1366.28 million from the Netherlands, $1256.71 million from Singapore, $ 1215.05 million from Hong Kong, $ 1144.70 million from South Korea, $ 900.59 million from China, $ 843.67 million from Australia, $ 823.08 million from Malaysia, $ 750.37 million from India, $ 433.34 million from Japan, $ 409.34 million from Taiwan, $ 390.68 million from the UAE, 352.83 million from Sri Lanka, $ 343.44 million from British virgin Islands, $ 319.08 million from Norway, 316.95 million from Thailand, $ 266.97 million from Saudi Arabia, $ 254.72 million from Mauritius, $ 212 million from Pakistan and $ 986.96 million from other countries.
One hundred Special Economic Zones (SEZs) are scheduled to cover the expected volume of foreign investment worth US$ 30.20 billion as projected in the Seventh Five Year Plan (7FYP). The SEZs have so far received US$ 20.50 billion investment proposals from 151 local and foreign companies. So, it can be said that Economic Zones have begun to give green signals regarding foreign investment. Shortly after completion of one hundred SEZs, foreign investment is expected to flood the country. Bangladesh is in a sorry state in terms of attracting foreign investment compared to Indonesia, Vietnam, India and Cambodia. Despite cheap labour, Bangladesh could not attract FDI in so many years. Whereas, present wages in China are US$ 150 to 260, in Vietnam US$125-180, in Indonesia $ 110-180, in Cambodia US$ 180, it is only US$100 in Bangladesh. So, there are many reasons to be worried why Bangladesh is posting a poor inflow of FDI. It is high time to find out loopholes.
It is said that irregularities and corruption added to the cost of doing business here in Bangladesh. If possible existing terms and conditions set by the government may be relaxed to address the need of foreign investors. It is a piece of good news that the central bank of Bangladesh already revised the foreign exchange transaction guidelines, among others, aiming to bring in more FDI. But, considering the current economic situation, the registration process may be relaxed along with a foreign investor-friendly tax policy. Moreover, customs act and bankruptcy act may be revised right now. To improve the ranking in the ease of doing business indicator of the World Bank (WB), regulatory reforms are a must. The matter of concern is that Bangladesh's economy is running with around $ 350 billion worth of investment gap in infrastructure construction.
A satisfactory volume of foreign investment is yet to come from China and Japan. Bangladesh has failed to address their demand. What should be noted is: Vietnam in the RMG sector got around 60 per cent investment from China. Vietnam's position in the apparel sector went above Bangladesh as it fulfilled the demand placed by foreign investors. A move should be taken to sign Free Trade Agreements (FTAs) with developed economies. When Chinese President Xi Jinping came to Bangladesh in 2016, he signed more than two dozen deals worth $ 20.53 billion (2,053 crore) for infrastructure development. Once infrastructure development is completed, a huge volume of FDI is set to enter the economy in Bangladesh. Utility facilities at lowest tariff rates in economic zones need to be ensured.
As the US is the largest source of FDI in the region and FDI doubled from 2007 to 2017 reaching $ 940 billion, boosting economic relations with the US is needed. Since 1971, the US has invested more than $ 7 billion in Bangladesh. So, the US role in Bangladesh's economy is unforgettable. The Asian Development Bank recently said the Indo-Pacific region would need around $ 26 trillion in investment by 2030 to develop its infrastructure. In response to ADB estimation, Bangladesh needs a bulk amount of FDI in infrastructure apart from those in Special Economic Zones. Nevertheless, the net outward FDI came down to US $ 1.0 million in 2019 from $ 23 million in 2018, Bangladesh Bank and UNCTAD sources said. Outward FDI from Bangladesh reached a record high of $ 142 million in 2017. So, the concerned authority must discourage outward FDI in economic interest. Southeast Asia is considered the best investment destination to the globally renowned business people.
The recently-launched US government report on "2020 Investment Climate Statements: Bangladesh" noted that the inflow of FDI in Bangladesh was one of the lowest in Asia. The report also noted that the country received FDI amounting to US$ 3.6 billion in 2018 that was slightly more than one per cent of the country's GDP. Bangladesh is going to face economic challenges in the days to come due to the pandemic that may persist for a longer period. The unemployment situation and poverty rate in the country are not in a good state at all. Due to expansionary monetary policy programme for FY2020-21, inflationary pressure might appear soon also. So, what is needed now is FDI and nothing else. If no FDI-friendly environment is created, the existing foreign companies also may shift to Indonesia and Vietnam from Bangladesh. Without boosting economic diplomacy, it is not possible to lure foreign investors. If possible, FDI desks at embassies abroad may be introduced with adequate information about business facilities and incentives in Bangladesh. So, let us take Bangladesh forward by attracting a higher volume of FDI.
Md Mazadul Hoque is a banker and economic analyst. E-mail: [email protected]