The work of six Public-Private Partnership (PPP) projects involving over US$ 3.0 billion investment has virtually come to a halt due to Covid-19 pandemic.
Besides, the uncertainty looms large over another proposed PPP investment of $ 25 billion, according to persons with knowledge of the matter.
The persons said the PPP Authority has made a significant progress in taking up 28 projects at the level of investment out of its approved 76 projects valued at $28 billion.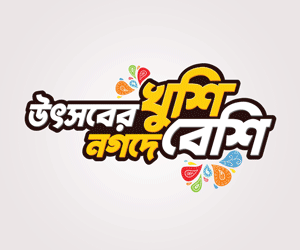 Except for two health sector PPP projects of small value, all have been affected by the pandemic situation, they said.
"Most of the projects have either been facing problems in starting construction or getting difficulties in completing the banking procedures due to the coronavirus situation," said a person.
He said since the tourism sector is dominating the approved and pipeline projects, the uncertainty has deepened over those schemes.
According to the PPPA website, some 76 projects under health, road, textiles, port, tourism, economic zones, water sanitation, etc have been under the authority.
Of these, only two reached the operational stage, which established hemodialogy centres at the state-run National Institute of Kidney Disease and Urology in Dhaka and Chittagong medical colleges with an investment of $12 million.
But none of the six PPP projects, which are ready for the construction could make any headway in starting the work.
The projects include Dhaka Elevated Expressway, Bangabanhdu Hi Tech City, Jetties at Mongla, Jhilmil Residential and Dhaka Bypass four lane projects. All these projects were expected to mobilise more than $3.0 billion.
The PPP Authority has been facing problems in getting bidders even before the virus hit the country for four projects. Nine projects have either been stuck after signing or waiting for signing.
The Payra port dredging, development of textile mills at Demra and Gazipur and satellite township building in Mirpur are among the projects.
The persons said the authority could not float tender of four projects afresh after previous tenders got little response from bidders.
PPE Authority's director general, who is responsible for investment promotion, told the FE since the time is not in favour of private investment, particularly in tourism and road, they are trying to create the environment and utilise the time for studying and reviewing.
"As we cannot say what would happen in near future, we are trying to make progress in documentation of the projects, which are in the pipeline," he said.
According to the website, the Authority has 15 projects approved from the Cabinet Committee for Economic Affairs. Besides, the feasibility studies of 20 projects are going on.
Furthermore, the feasibility studies of five projects have been completed, but tender of these projects could not be called due to the unfolding situation.