Informally or self-skilled workers will now be able to get a certificate of recognition nationally based on their experience to enter the formal job market.
Jobless returnee technical workers, those having skills earned through online training, institutional, vocational or non-institutional training, work experience in industries or lifetime skills can apply for recognition of their skills.
To this end, the National Skills Development Authority (NSDA) issued a 'Recognition of Prior Learning (RPL)' guideline on July 26.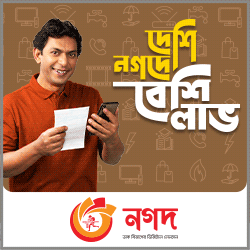 With this guideline, technical and vocational skills of workers can be utilised properly while employers will be able to find the required skilled workers required for their industries.
The guideline has been issued as per the National Skills Development Authority Act-2018.
It will help workers get promotion and also help employers increase salary or wage of existing workers.
Returnee expatriates, now living in hardship, are likely to reap the benefits of the first-ever RPL guideline.
Losing jobs in different countries amid Covid-19 pandemic, an estimated 430,000 workers have returned home since April 2020, according to expatriates' welfare desk at Hazrat Shahjalal International Airport.
Despite having technical knowledge, many of them are either sitting idle or doing jobs or businesses not akin to their skills.
Md Anwar, a Barishal resident, came back from Seoul of South Korea last December after working 15 long years at Samsung Mobile plant.
Here, he started business renting a store for pharmacy finding no alternative to defray his living expenses.
"I don't have any official certificate to apply for similar types of job in Bangladesh," Mr Anwar said.
Technical skill that he gathered over the years has remained untilised for this reason.
Like Anwar, many skilled workers are undergoing the same ordeal as they have no well-recognised certificates to furnish their job applications.
On the other hand, many companies, including ready-made garment units, are recruiting foreign workers on various technical fields as they find no such experts in Bangladesh.
Data available with the Bangladesh Bank shows more than 0.2-million foreign employees are taking home nearly $6.0 billion in salaries and allowances annually.
Dulal Krishna Shaha, executive chairman of the NSDA, which is under the Prime Minister's Office, says the guideline has been prepared for those not having educational degrees on technical knowledge.
These workers can contribute to industrial growth, save foreign currencies used for employing non-resident workers and reduce reliance on them.
Mr Shaha, however, said an applicant must take an examination or have an assessment from the relevant authorities to prove his or her skills in their respective fields.
A certificate will be provided by the authorities based on the assessment of their previous skills, he added.
Dr Khondaker Golam Moazzem, an industrial economist and additional research director at the Centre for Policy Dialogue, welcomed the guideline, saying it would formalise workers' skills through proper assessment.
Both employers and workers should have knowledge in the issue to make it successful, he observed.
Recognition of technical and vocational training would help industries to find out their required workers, according to Dr Moazzem.
He, however, suggested making the certification process accurate and unbiased so that no unskilled worker could take undue advantage of it.
The NSDA should monitor it efficiently as an umbrella prior to issue any certificate, the economist opined.
He also suggested that the NSDA join hands with internationally reputed certification agencies so that they could also recognise NSDA certificates.