Owners have urged the government to allow reopening hotels and restaurants after the ongoing lockdown ends on August 5 as the people involved in the sector are facing business hardships in the pandemic.
Bangladesh Restaurant Owners Association (BROA) made the demand in Dhaka with the assurance of following proper health guidelines forwarded by the government.
They came up with the demand after the government allowed the reopening of export-oriented factories amid the lockdown restrictions.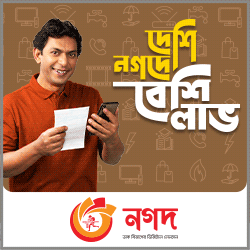 BROA secretary General Imran Hasan pushed for the demand in a written statement at a press conference at the Dhaka Reporter's Unity on Monday. The restaurant sector is one of the most damaged sectors in this pandemic in the country, he read.
The association leaders said that the hotels and restaurants in the country have been closed for a long time due to the lockdown restriction that was imposed by the government to curb the Covid-19 infections.
The closure has created immense financial hardships for the sector and people involved in the business, he said, adding that they have to endure losses of about Tk 800 to 900 billion in the pandemic due to lockdown restrictions.
"Hotels and restaurants have been closed for a long time. However, we have to pay the regular shop rents, and salaries and allowances to the employees despite there being almost no income for the owners," said the BROA secretary-general.
Therefore, we appealed to the government to open hotels and restaurants, he continued.
According to the association, about 3.0 million workers work in 60 thousand restaurants across the country while a total of 20 million people are involved in the sector.
They also urged the government to extend stimulus packages and SME loans for the sector as it has been experiencing huge losses in the pandemic.
Earlier on Sunday, Bangladesh Shop Owners Association made a similar demand at a press conference at its office in the capital's New Market area.
The government imposed a nationwide lockdown on July 01. The lockdown measure was eased for eight days during the Eid-al-Adha vacation. Later, the government extended the lockdown until Aug 5 amid the rising Covid cases.