Bangladesh has sent 207,885 workers to different countries in last five and a half months amid the Covid-19 pandemic, according to official statistics.
As per the data of the expatriates' welfare desk at Hazrat Shahjalal International Airport, a total of 168,178 male and 39,707 female workers went abroad with jobs during the period between January 01 and June 13 of the current year.
The data also showed that highest 51,782 workers went abroad in March, followed by 45,420 in April, 44,850 in February, 39,258 in January, 22,582 in May and 3,993 until June 13.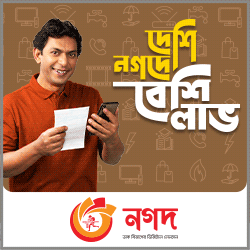 The maximum number of workers went to Saudi Arabia as the demand for Bangladeshi workers had increased recently because vital labour-sending countries like India and Pakistan, Nepal and Sri Lanka cannot send their workers to the Arab country due to Covid-19 restrictions, manpower recruiters said.
They also said if Bangladesh could ensure vaccination for outbound workers shortly, the recruitment of workers by labour-receiving countries would increase gradually.
Currently, the outflow of workers from Bangladesh has virtually remained halted because of travel restrictions and new quarantine regulations imposed by job destination countries.
The Saudi government has made mandatory seven-day on-arrival hotel quarantine for foreign travellers since May 20 last.
Besides, countries like the United Arab Emirates, Oman and Kuwait suspended entry of travellers from Bangladesh following a spike in Covid-19 infections.
Arifur Rahman, owner of Oparajita Overseas, said Saudi Arabia was the only country which continued to recruit a significant number of workers during the pandemic period.
Because of a new move regarding institutional quarantine, Bangladeshi workers could not go to the gulf nation.
"Although the government was sharing quarantine cost by giving Tk 25,000 each, it meets a small portion of the total amount," said Mr Rahman, also secretary general of Manpower Recruiting Agencies Oikko Porishad, a panel of manpower recruiters.
However, Directorate General of Health Services (DGHS) has included outbound workers in its priority list of Covid-19 vaccination following the demand of manpower recruiting agencies. To this end, the DGHS issued a circular on Thursday last.
Manpower recruiters said the trend of migration was gradually getting back to normal since the beginning of 2021, but the second wave of coronavirus dealt another blow to the sector.
Had the outflow been uninterrupted, they said 300,000 workers could have gone abroad over past few months.
They suggested that the government take effective measures to contain the transmission of the pathogen for the sake of the economy as well as public health.
The government has set a target of sending 2.1 million workers abroad--an average of around 1,000 from each upazila--in next three years, officials at the Ministry of Expatriates' Welfare and Overseas Employment said.
Apart from traditional labour markets, they said, Bangladesh has started sending workers to new labour markets including East European countries.
Migrant rights activists said job creation was necessary for overseas jobseekers, but the quality of migration should also be ensured so that workers don't suffer in the destination countries.
Shakirul Islam, chairperson of Ovibashi Karmi Unnayan Program (OKUP), said market analysis was essential before sending workers abroad. "If the workers are sent abroad without valid jobs and visas, they will face great trouble there," he warned.
According to the BMET data, more than 13 million Bangladeshis went abroad, mostly in the Middle East with employments since 1976.