Carrier- or network-locked handsets are going to hit the country's market soon for the first time ever under a joint collaboration between mobile network operators (MNOs) and mobile handset manufacturers.
The collaborative scheme is going to sell 4G handsets at affordable prices to users, aiming to increase 4G penetration in the industry, according to the sources concerned.
Under this collaboration, MNOs will sell handsets to clients with a bundle price linking their call and data rates and instalment payment system.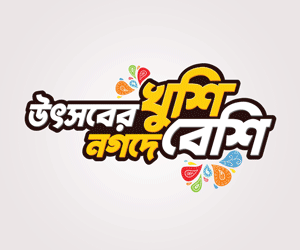 Operators may also sell handsets with their own brand names on those if the regulator permits and handset manufacturers agree.
However, selling of network-locked handsets is not a common practice world over. It is legally allowed in some countries and in some others, including China, Canada and Singapore, such sets are not allowed on the plea that unlocking sets is often complicated and involves hassles and cost for their owners.
The telecom regulator of the United Kingdom late last year decided that from December this year mobile companies will not be allowed to sell network-locked handsets. In some countries, MNOs are required to declare the rate of subsidy they would offer for the network-locked handsets.
The Bangladesh Telecommunication Regulatory Commission (BTRC) will consider allowing the sale of network-locked handsets in the country for the first time ever to implement the scheme.
BTRC Director General (Spectrum Division) Brig. Gen. Md Shahidul Alam, PBGMS said the regulator was ready to bring necessary amendments to the guidelines based on recommendations submitted by mobile operators and handset manufacturers.
If the network-locked handset draws people's interest in general, he said, the commission will consider allowing the sale of the handsets.
Network-locked devices are tied to one operator. For instance, a network-locked phone from Banglalink will not work with the Robi Axiata SIM card and vice versa. Such types of phones are subsidised and sold at lower prices to increase accessibility.
The BTRC initiated the dialogue between the two parties (MNOs and mobile handset manufacturers) to help reach an agreement in this regard.
Mobile operators had long been saying that the mobile phone users were not getting 4G experiences despite their transformation of network to 4G as handset manufacturers make mostly 3G devices.
Operators and handset manufacturers held a number of meetings recently at the regulator's initiative and they are ready to submit a set of suggestions and recommendations to the regulator soon.
According to the sources concerned, some recommendations include allowing mobile operators to sell handsets, and selling of network-locked SIM and 4G feature phone handsets.
The industry insiders said there were huge business prospects as 46 per cent people still did not use mobile phone in the country.
Though mobile subscribers have reached 174.53 million, which is more than the country's total number of population, the unique users are still 54 per cent only as many people use more than one number, according to BTRC.
According to AMTOB (Association of Mobile Telecom Operators of Bangladesh), around 95 per cent area of the country has 4G coverage, while 67 per cent of users do not use mobile internet because of the high prices of 4G smart phones and internet.
Industry insiders said mobile operators' offer of smart phone handset price as low as Tk 3,500 will certainly increase the penetration of mobile use and 4G.
However, mobile operators' aim to brand the handsets by the operators' names has been a key point of disagreement between the parties in the ongoing dialogue.
Chief Corporate and Regulatory Officer at Robi Axiata Limited, Shahed Alam said the BTRC had requested both operators and set manufacturers to submit a set of workable proposals of collaboration.
"We had a number of meetings and we will submit a set of proposals soon…," he said.
Mr Alam said the issues they were discussing included financing handsets with branding by operators and locking the devices until payments are made.
"We want to brand the handset on operator's name as we invest on it," he said.
He said the government had a plan to manufacture 90 per cent handsets in the country by next year, but 70 per cent of the handsets were 2G or 3G.
However, both the parties agreed on most of the issues and will reach a consensus soon, he added.
Zakaria Shahid, general secretary of the Bangladesh Mobile Phone Importers Association, said mobile operators wanted to brand the handsets by their name while those were manufactured by others.
"It will not be possible, we don't agree on this point; manufacturing handsets and running a mobile network are two totally different operations clearly defined by the regulator," he said.
He said the operators had to sell the handsets manufactured and branded by them.
Mr Shahid said handset manufacturers had nothing much to do to reduce handset prices.
People buy handsets once in three or four years, but the phone is used every day for making phone calls or using mobile internet, he explained.
Therefore, manufacturers cannot reduce the price of the handsets - rather, operators can offer lucrative package with or without locking network, he added.
The local mobile handset manufacturing industry began its journey back in 2017 when electronics brand Walton launched production in Bangladesh.
Since then, a total of ten brands - including global smartphone vendors Samsung, Symphony, Oppo, Realme - began production here.
These brands produce 85 per cent of the smartphones in the local market and meet 55 per cent of local demand for both smartphones and feature phones.
According to the BTRC, the total number of handsets manufactured and imported in the country in the 2019-20 fiscal year was 29.48 million units.
Of which, 16.21 million units were manufactured locally by 10 companies, whereas 13.27 million units were imported.
Locally manufactured handsets of international brands cost around 30 per cent less than the imported ones, Bangladesh Mobile Phone Importers Association sources said.