Mobile financial service Nagad has introduced cashback on the purchase of train tickets.
Sohoz-Synesis-Vinsen JV, a ticketing service provider of the Bangladesh Railway, and Nagad recently signed an agreement.
Passengers can buy train tickets using the Nagad gateway from the Bangladesh Railway's official online e-ticketing website or the "Rail Service" app.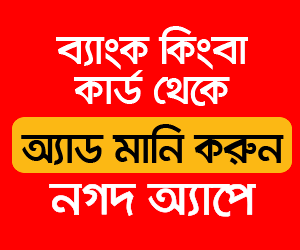 Those buying a ticket using the website or the Rail Service app and paying through Nagad will receive an immediate cashback of 10 per cent, which is up to Tk 50, reports UNB.
This offer will be valid till July 14.