Some 10 telecom vendors have set up plants in Bangladesh considering the size of market and increasing purchasing power of the population.
The emergence of tech firms in just three years since 2017 now meets nearly 60-per cent domestic demand, approximately 30-million handsets annually, people familiar with the development told the FE.
But an estimated 5.0-million handsets are allegedly entering the country unofficially -- through smuggling and also as part of the air-passenger baggage.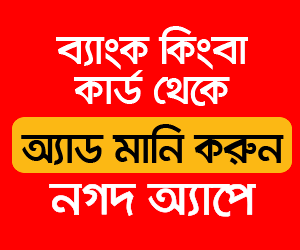 Of the total 35 million devices, 25 per cent belong to android category, business insiders told the FE.
Now, global giants like Samsung and Oppo manufacture almost all 4G and 5G smartphones, and tablets in their local plants.
They are expecting to fulfil the local demand shortly.
Bangladesh is believed to be the ninth-largest mobile device market globally.
Local production of telecom devices is still less than one-fourth of the imported ones.
Yet, for such local value addition, end users can now purchase handsets at 15 per cent cheaper prices.
They said two more mobile phone makers -- Nokia and the state-owned Telephone Shilpa Sangstha (TSS) -- are in the pipeline.
Data available with the Bangladesh Telecommunication Regulatory Commission (BTRC) shows 12 manufacturers have so far got licences and 10 are in operation.
A total of 29.5-million handsets have been sold in the local market in the past fiscal year, 2019-2020.
In addition, the BTRC data reveals, more than 5.0-million mobile devices are bought and sold in the market unofficially.
"We're manufacturing handsets as Bangladesh is a huge market and we can export," said Ruhul Alam Al Mahbub, chairman of Fair Group.
He said mobile manufacturing and exports can bring a dramatic change in the local economy.
Local electronic brand Walton was a pioneer in mobile manufacturing as it ventured sometime in 2017.
Later, global smartphone vendors Samsung, Symphony, Oppo and Realme started production locally.
Samsung began its manufacturing in association with a local partner in 2017, which is now able to produce over 7.0-million devices annually, said Mr Mahbub.
Fair Group is the local manufacturing and distribution partner of the South Korean giant.
Mr Mahbub said they have their own research and development wing and the company is going to build the motherboard, a key component of a smartphone, in Bangladesh.
"We'll do it [motherboard] by December," Mr Mahbub, also president of the Bangladesh Mobile Phone Importers Association, told the FE. Even high-end devices like Galaxy Note 20 Ultra 5G are fabricated here, he added.
"You see, the pandemic taught us how mobile devices can accelerate the country's goal to become a digital nation," Mr Mahbub mentioned.
Fair Group's partnership with Samsung invested around Tk 3.0 billion and generated hi-tech employment for 1,200 Bangladeshis.
Sources said nearly 60-per cent taxes were levied on handset imports or completely built unit (CBU) smartphones while it is around 15 per cent for locally manufactured or assembled ones.
Official statistics showed some 168.1-million phone subscribers were in Bangladesh as of October 2020.
Since many subscribers use dual SIM (subscriber identity module), the actual number of devices in use will be lower.
However, the handset market is being led by Samsung followed by Symphony.
According to a report published by the International Data Corporation last February, Samsung leads Bangladesh mobile handset market with 16.1-per cent share shipping 1.12-million units in 2019.
It is followed by Symphony (1.08 million units), Transsion (0.94 million units), Walton (0.73 million units) and Xiaomi (0.71 million units).
But statista.com reported in May Samsung leads the Bangladesh handset market (33.09 per cent of total share), Xiaomi (16.02 per cent), Huawei (10.4 per cent) and Oppo (5.85 per cent).
Walton said it meets full demand for both smartphones and feature phones from its plant.
Walton Mobile is capable of preparing 0.8-million smartphones and 2.0-million feature phones per month.
Another local brand Symphony has established two plants and its third unit is under construction in Kaliakair Hi-Tech Park, said Jakaria Shahid, managing director of Edison Group.
Edison Group owns Symphony brand.
"Symphony manufactures all of its smartphones locally and imports a portion of feature phones to meet the demand," said Mr Shahid.
Symphony can produce 3.0-million smartphones per year and the same amount of feature phones, he said, adding that they aim to increase feature production threefold in the next two years.
"We believe feature phone won't disappear from the country, although people's purchasing power is increasing," he went on to say.
Global mobile phone makers are mostly from China, excepting iPhone and Samsung.
Transsion Bangladesh, a subsidiary of Chinese Transsion Holdings, has been manufacturing handsets under three separate brands -- Itel, Infinix and Tecno at its plant in Gazipur since early 2019.
Talking to the FE, Rezwanul Haque, chief executive officer of Transsion, said local production has proved beneficial for the company.
"Transsion holds one of the top three positions in the Bangladeshi mobile device market," he cited.
"The smartphone market is very competitive where no one can survive without providing quality devices."
Mr Haque identified the grey market as the key challenge for local manufacturers.
Realme, one of the fastest-growing brands globally, began manufacturing at its Gazipur plant this year, creating more than 600 direct employment.
Its annual production capacity in Bangladesh is 2.0-million unit smartphones, although nearly 40 per cent of the capacity has been used in recent times, according to company executives.
According to global research firm Counterpoint, Realme's market share in Bangladesh was 6.0 per cent as of August 28.
"In Bangladesh, it grew 1,000 per cent QoQ (albeit from a low base) to take 6.0 per cent of the market," a Counterpoint report said.
Another popular brand Oppo has been assembling smartphones from its factory since October 2019.
In a statement to the FE, it said Bangladesh is a very important market for international telecom vendors as the demand for smartphones is growing at a very steady rate.
"Assembling smartphones locally ensures greater cost efficiency in operations, which enables us to charge a very reasonable price for our handsets."
Oppo Bangladesh's plant has a production capacity of approximately 4.0 million per year and also generated employment for 650 people.
With 11-per cent smartphone market share, Oppo plans to launch outstanding smartphones and smart devices for a growing number of consumers here following all the SOPs set by the government.
"We're developing an integrated ecosystem to increase smartphone penetration as we continue to prepare for 5G technology in Bangladesh," reads the Oppo statement.
Top brass of the vendors in Bangladesh said they made a good comeback after the coronavirus lockdown period as the demand has been picking up.
They said many people now depend on smartphones for online activities, both professional or academic.
The executives, however, suggested introducing a National Equipment Identity Register (NEIR), a system used to check the use of fake handsets.
"It could help check crimes related to mobile phones, in addition to saving the legal mobile manufacturers," Samsung Bangladesh said.
He hoped Bangladesh would manufacture 90 per cent of the total local demand by the late next year.
Currently, other mobile brands like Vivo, Winstar, Lava and Five Star are manufacturing or assembling locally.
The once global market leader Nokia is also about to start manufacturing locally, sources said.