Instead of lifting anti-dumping duty as requested by Bangladesh repeatedly, India is now conducting a 'sunset' review of jute goods imported from Bangladesh.
The 'sunset' review, according to the anti-dumping agreement of the World Trade Organisation (WTO), is made to extend the validity of anti-dumping duty for five more years through an investigation.
An anti-dumping duty is valid for five years from the date of its imposition unless it is revoked earlier.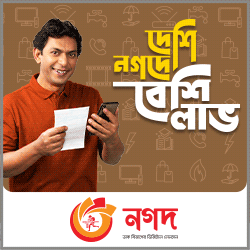 A designated court of a country can initiate the sunset on its own accord or start the same following a request received from or on behalf of the domestic industry.
"The designated authority of… government of India, constituted to investigate anti-dumping matters, has received a petition from the domestic industry in India, seeking initiation of sunset review investigation concerning the imports of jute products originating in or exported from Bangladesh…" reads a recent letter sent to Bangladesh from India.
India imposed anti-dumping duty on Bangladesh's jute yarn, hessian and bags, ranging between $19 and $352 per tonne, in January 2017 for five years.
"As the tenure is nearing expiry, India has initiated the process of starting the review which shows the intention to extend the period further," said a trade official in Dhaka.
Commerce ministry's WTO cell director general Hafizur Rahman said on Thursday Dhaka would request New Delhi not to initiate the sunset review process by next week.
"If the request is not accepted, we will hold a meeting with stakeholders to chalk out the next course of action," he told the FE.
Mr Rahman earlier said in line with a bilateral commerce secretary-level meeting in March, Bangladesh wrote to India highlighting reasons why such duties on jute and some other export items should be lifted.
However, New Delhi did not respond to Dhaka's letter even three months after receiving it.
In the last ministry-level meeting, the Bangladesh side argued that the anti-dumping investigations were not conducted in line with the WTO rules.
Therefore, they asserted that the duties on Bangladesh goods should be withdrawn immediately.
Before the meeting, the Indian directorate general of trade remedies gave Bangladesh three options-price undertaking, removal of existing subsidy and mid-term review-to get anti-dumping duties withdrawn.
However, Bangladesh found this offer inconsistent with the WTO rules and did not accept any of the options.
"Since the investigation itself was not consistent with the WTO rules, these options can't be considered viable," Dhaka had pointed out at the meeting.
Trade expert Dr Mostafa Abid Khan said some stringent rules and regulations are followed for anti-dumping investigation, but the rules are not much stricter in the case of the sunset review.
"The only option left for Bangladesh to get anti-dumping duties lifted is to seek the help of the WTO's dispute settlement body," he told the FE on Thursday.
"If we don't challenge in the WTO these arbitrary steps, India will continue to collect anti-dumping duties for an indefinite period by conducting sunset reviews," said Mr Khan, a former member of the Bangladesh Trade and Tariff Commission.
Apart from jute goods, India in April 2017 imposed anti-dumping duty, ranging between $27.81 and $91.47 per tonne, on export of hydrogen peroxide.
In 2018, it slapped a similar duty, $2.69 per kilogram, on fishing net exported from Bangladesh.
The export of these items to India has fallen gradually since then and Bangladesh's continued efforts to remove the duties have failed.
Centre for Policy Dialogue (CPD) research director Dr Khondaker Golam Moazzem termed the Indian government's move to conduct a sunset review of Bangladeshi jute goods export "unexpected".
"I think Bangladesh needs to explore and initiate a formal official process in the WTO to discuss the sunset review that Indian jute goods producers have raised."
"Discussion through political/diplomatic channels will bring in limited positive results towards a solution," he told the FE on Friday.
According to Mr Moazzem, Bangladesh has strong points for justification at the WTO's dispute settlement body to initiate talks on several issues.
Bangladesh should request data/evidence and inspection regarding how India's jute goods manufacturers are being 'seriously injured' for Bangladesh's export of similar goods there, he observed.
During the period of anti-dumping duty review, raw jute export to India has maintained positive growth which means India's local industry has benefited, Mr Moazzem noted.
But Bangladesh's jute goods export faced high duty rates, portraying limited ground for 'serious injury' there, he said.
According to Mr Moazzem, Bangladesh's private sector-led jute goods exports have maintained competitiveness in the global market and have been performing well in other jute goods-importing countries.
This also portrays a little ground for the continuation of anti-dumping duty on Bangladeshi products, he argued.
Bangladesh should also raise the issue that its jute industry has been facing 'serious injury' due to the rising import of raw jute and lowering export of jute goods by India owing to anti-dumping duties on jute goods.
The commerce ministry should consult the private sector and the think tanks before taking a political stance to take the issue to the WTO, he suggested.