Bangladesh Investment Development Authority (BIDA) will get access to a digital Documents Verification System or DVS that will help it verify the authenticity of audited financial statements of different entities.
To this effect, BIDA on Tuesday inked a Memorandum of Understanding (MoU) with the Institute of Chartered Accountants of Bangladesh (ICAB)-which developed the DVS--at a ceremony held at the Biniyog Bhaban in the city's Agargaon area.
Executive Member (International Investment Promotion) of BIDA Mohsina Yasmin and the ICAB President Md. Shahadat Hossain inked the MoU from their respective sides.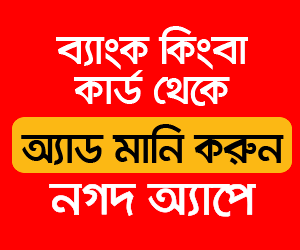 BIDA Executive Chairman Md. Sirazul Islam attended the ceremony as the chief guest. ICAB Vice President Fouzia Haque, BIDA Director General Shah Mohammad Mahboob and Executive Member Mohsina Yasmin spoke on the occasion.
ICAB Vice President NKA Mobin, Council Members, Md. Moniruzzaman, Sabbir Ahmed, and Chief Executive Officer Shubhashish Bose attended the function, among others.
Speaking on the occasion, Sirazul Islam said use of the DVS will help BIDA ensure transparency and accountability while registering new business entities.
"We want to ensure transparency everywhere, for which use of such tools are essential," he said.
It will also help BIDA approve new project proposals by investors, establishing their overseas office, remittance transfer and approve credit from foreign sources with greater transparency, he said.
Replying to a query, he said the country needs to properly present its success stories among international businesses to attract more foreign investments.
Shahadat Hossain said the DVS has been getting good response from stakeholders.
"The success of DVS depends on business groups, auditors and other stakeholders," he said adding that ICAB would provide all out support regarding the DVS to the users.
Highlighting on the DVS, Mr Forkan Uddin said foreign investors initially check the audited financial statements of a company before making a decision for cross boarder investment, NBR needs audited financial statements for revenue assessment, and the Banks require it for sanctioning loan.
The DVS will ensure the authenticity of this audited financial statements which will ultimately reduce the number of loan defaulters and bring confidence for foreign investment, he said and added that it would also enhance the revenue and thereby change the financial eco-system of the country.
Introduced in December 2020, DVS is now being used by different regulatory bodies including the National Board of Revenue (NBR).