The central bank of Bangladesh on Wednesday asked the commercial banks to bring new industry and service sector entities under the purview of the stimulus package.
The Bangladesh Bank circular issued on the day said that those who failed to get the fund from the package, though they deserved to should be given the financial benefits in order to mitigate the economic impact of the Covid-19.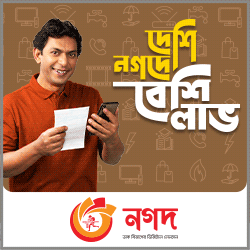 The circular said the banks should not concentrate on the disbursement of the package to a limited number of clients. Rather, they should explore those new entities that they deserved.
Initially, the central bank provided Tk. 300 billion for the large industry but later it widened the package by Tk. 100 billion to Tk. 400 billion.