A national highway is set to be brought under electronic road operation system for the first time - under a regional corridor development project.
The Roads and Highways Department (RHD) has incorporated the provision in the under-construction SASEC Road Connectivity Project II to operate the highway from Tangail to Rangpur electronically through IT-based intelligence surveillance system.
Officials said an international tender in this connection was floated on Tuesday.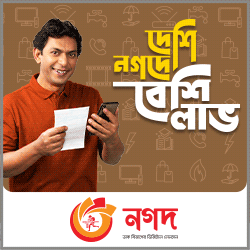 They said the move was recently taken by elaborately incorporating the road operation concept in the SASEC II project, which is now under implementation.
"We had ideas of launching electronic information services on the highway at the time of formulating its development project proposal. But it has recently shaped up, precisely incorporating issues of road safety and uninterrupted movement," said an official.
He also said though the Tk 166.62-billion project has been in under-construction stage, the component of road operation unit was upgraded by incorporating services like axle load system with running motion, and electronic board with road and traffic-related information.
The RHD has been implementing the SASEC Road Connectivity Project II since 2016 with the financial support of the Asian Development Bank (ADB).
The SASEC I project is responsible to develop the 75 kilometre-long highway from Tangail to Elenga, which is now almost at the end of construction stage.
Project Director Mohammad Waliur Rahman said the entire SASEC corridor has been designed following expressway concept, and provisions like smooth road operation have been necessary to make the 265-km highway safe and secured.
He further said the corridor gets average daily traffic ranging from 10,000 to 30,000, which would increase manifold after completion of the project for its location within the SASEC, Asian Highways corridors.
Under the road operation unit, three axle load stations will be set up at Pakulla in Tangail, Mohasthangarh in Bogra and Islampur in Rangpur, according to the planning.
Besides, ITS, surveillance cameras and toll plazas will also be set up to ensure uninterrupted mobility, as the entire corridor is linked with over 30 districts and neighbouring countries.