Southeast Bank 1st Mutual Fund, a closed-end mutual fund, will complete its 10-year tenure today (Wednesday).
A meeting of the unit holders of the fund will be held on May 25, 2021, to take the decision regarding conversion or liquidation of the fund, a release said.
The fund's conversion into open-end form will take place only if at least 75 per cent unit holders exercise their votes in favour of the decision. Otherwise, the fund will be liquidated.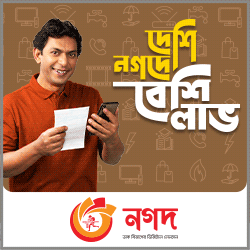 Southeast Bank 1st Mutual Fund was listed with the stock exchanges on May 16, 2011 with an initial size of Tk 907 million.
"The fund has been one of the best performing mutual funds in Bangladesh in last 10 years," the release said.
The fund has paid cash dividend amounting to Tk 888 million so far and, currently, the fund's size in terms of total NAV at market value is above Tk 1.38 billion.
Southeast Bank Limited is the sponsor of the fund. Investment Corporation of Bangladesh (ICB) is acting as the trustee and custodian of the fund, whereas the VIPB Asset Management Company Limited is acting as the asset manager.