Bangladesh Institute of Capital Market (BICM) has launched Master's Programme on capital market with a view to create skilled manpower.
The programme has been launched on completion of the BICM's affiliation with the University of Dhaka.
The institute has already published advertisement regarding admission in the first batch of two-year long post-graduation degree namely 'Master of Applied Finance and Capital Market', a release said.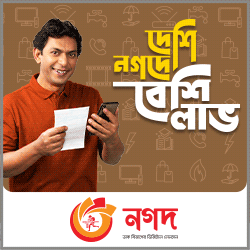 The BICM on Sunday held a press briefing on the occasion of launching the Masters Programme.
The commissioner of the securities regulator Prof. Shaikh Shamsuddin Ahmed told the press briefing that the BICM is offering programme for the first time in the country.
"The country's capital market needs skilled manpower. Investors and the capital market will be benefitted through the Master's Programme to be completed by aspirant candidates," Mr. Ahmed said.
The BICM's executive president Dr. MahmudaAkter said the country's capital market has a long standing demand of providing skilled man power.
"The BICM has launched the Master's Programme after getting the institute's affiliation with the University of Dhaka," the executive president said.
She also said the Masters Programme has been formulated keeping pace with the world standard syllabus.
According to the officials, aspirant candidates will be able to apply for Masters Programme till May 30, 2021.
The BICM has requested interested candidates to visit their official website to get information in this regard.