The Prime Minister's Information and Communication Technology (ICT) Affairs Adviser Sajeeb Ahmed Wazed Joy will inaugurate the 5G technology services in the country on December 12.
"Prime Minister Sheikh Hasina's ICT Affairs Adviser Sajeeb Ahmed Wazed Joy will inaugurate the 5G technology services in the country in the month of victory," Awami League General Secretary and Road Transport and Bridges Minister Obaidul Quader said, reports BSS.
He said that Father of the Nation Bangabandhu Sheikh Mujibur Rahman's 'Sonar Bangla' will enter 5G era in the month of victory, as the state-run mobile operator Teletalk initially is going to launch 5G on a trial basis to gain experience.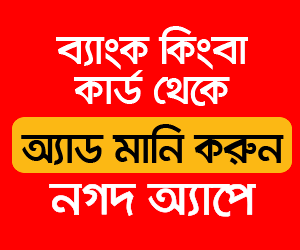 Quader joined a seminar on "5G: the frontier technology" virtually and said that the government has pledged in the 2018 election to launch the latest mobile technology service 5G in the country from 2021 to 2023.
Awami League's Science and Technology Affairs Sub-Committee organised the seminar with its chairman Professor Dr Hossain Monsur in the chair.
Following the promise, Teletalk Bangladesh Limited has made preparations to launch 5G on a limited scale next December by connecting to the existing 4G network at the initial stage as per the directions of the Posts and Telecommunications Division and BTRC, he said.
"First, limited 5G services will be introduced in some important government offices and business establishments in Dhaka city. It is planned to extend this service to other divisional cities and industrial establishments of the country in phases by 2023," the minister added.
The Awami League general secretary said that the 5G technology services will not be limited to customers' mobile broadband and voice calls.
"Through the use of this technology, industry, government and enterprise and utility service providers will be able to take advantage of Critical Mission Service, Smart Grid, Smart City, Smart Factory using IoT, Human to Machine, Machine to Machine devices," he said.
Quader said, "This is a milestone initiative in the year of Mujib Borsho. With 5G technology, mobile subscribers will be able to use better quality voice calls and users will be able to get 20 times faster mobile internet access than 4G."
He said driverless vehicles will run on the road through 5G, adding, "We hope that the number of call drops will decrease with the introduction of 5G. Zero distance connectivity will be established between people and devices. 5G will play an important role in the development of big data and artificial intelligence."
Member Secretary of the Sub-Committee Engineer Md Abdus Sabur delivered the welcome speech, while Vice-Chancellor of Bangabandhu Sheikh Mujibur Rahman Digital University Prof Dr Munaz Ahmed Noor and Teletalk Bangladesh Limited Managing Director Engineer Md Sahab Uddin were present as discussants.
Vice-Chancellor of Canadian University of Bangladesh Professor Dr Muhammad Mahfuzul Islam presented the keynote speech.
Sub-committee member Engineer Ranak Ahsan moderated the seminar.