At present, about 30 per cent of the total population of the country are young who are aged 15-30 years. According to a report, the number of young unemployed people is about one third. Fifty per cent of them are with high degrees, which is frightening. However, the Corona pandemic has left many people jobless, which has led to an increase in the number. Be it a developed or underdeveloped country, every country has more or less unemployed people. But in our country many people blame the higher number of jobseekers for the unemployment. Explaining briefly may elucidate the matter to many.
At present, there are 49 government, 108 private, and 3 international universities in the country. There are many colleges under national and open universities. There are 46,000 seats in government universities, and these two national and open universities have a combined strength of 950,000. Thirteen lakh students pass higher secondary school exams every year. The minimum qualification for admission of students to all government and private universities is GPA 2.5 in both secondary and higher secondary examinations. And in university level colleges, the minimum qualification for admission for Honors courses is GPA 2, Pass (Pass Course). Which country in the world has the education system to make all the students with such low qualifications hold higher degrees? It is seen that all the students who have passed the higher secondary school level are studying in the university or university level colleges today. Why was this culture created? Why are parents so desperate for higher education for their less talented children? Is there no alternative for them except going to university? Isn't it possible to become successful choosing entrepreneurship as career or building skills in his/her own field of interest? So is higher education just for social status? Isn't career formation a major issue? Many may say that I am calling for higher education to shrink or "Everyone should have this right" and so on. In our education policy, it has been said that the modern science, technology, and engineering mindset are keys to form a modern nation.
As a result of having free access to higher education and holding higher degree certificates, less talented students will choose the path of becoming bureaucrats or high officials by utilizing the last available resources of their lives. Their dreams are gradually fading due to lack of positions and crowds of meritorious people. They can neither compete nor choose a profession that is as respectable as their degree. They are being forced to work with technical degree holders, equivalent to their pay-scale and life status. If they do not get proper job opportunities and status abroad, then there is no demand for such a high degree holder. Won't they eventually become frustrated? Then it is necessary to consider whether there is a need to open a university in every district and to approve a university at a more private level. There is nothing new to say about the quality of education. If you have technical education, will everyone get a job? How much respect is there in this profession? According to the Center for Education Research, the number of students participating in technical education in Germany is 63 per cent, in Japan 66 per cent, in Singapore 65 per cent, in Australia 60 per cent, in China 55 per cent, in South Korea 50 per cent, and in Malaysia 48 per cent. In Bangladesh, it is only 14 per cent. Again, there are many allegations of less quality technical education in this regard. There is also an inadequacy of trained skilled teachers, infrastructure, labs, appropriate curriculum, and adequate skills development programmes. So looking at other countries, it is clear that if the country has to provide 50 per cent of the available quality of technical education, then how much should be invested? In 2041, the benefits that we are currently in with the working youth will not be there at all. Education Minister said at a seminar on technical education on August 8, 2020 that half of the total students should go for technical education to achieve the goal of sustainable development and building a developed country through the Fourth Industrial Revolution. The responsibility will not end just by providing biblical technical knowledge. Every government and non-government technical organisation should have adequate programmes to develop their skills. The time has come where the job interviewer will not ask any other candidate for the certificate or where he has passed from. Rather he/she will ask what skills they have. There is a demand for technical and skilled manpower in the country as well, but abroad it is skyrocketing. Apart from basic training, a bureaucrat or a law enforcement officer gets a lot of training in professional life like a skilled administrator but there is not much opportunity for people involved in technical work. They have to achieve it on their own initiative. The same goes for teachers also. The government needs to take sufficient initiatives in this direction.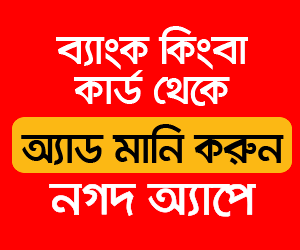 It will be time consuming and difficult for the government alone to take the technical sector to a standardised level as in a developed country. In this case a private initiative is very important, for example, association of business communities and big companies. It seems to me that the owners of big companies are very interested in setting up universities or medical colleges but not in establishing skilled manpower with technical knowledge. Because it may not bring the desired profit but the risk is less whatsoever. It is imperative to think about use of youth's strength of the country. The government may invite them to set up technical institutes through a policy, such as low-interest loans or tax exemption on technical education investments. They should create at least one high quality technical institute at the place of birth of each so that the young people of this region get the opportunity to acquire technical education and skills. This will have two benefits for them -- quality skilled manpower if required. On the other hand, it will make the unemployed youth feel more proud to be involved in employment.
After secondary/higher secondary education, it is very important to create free opportunities for a student to become skilled through training on his/her will so that he/she can go for employment. In this regard, I think it would be a timely step for the Bangladesh Skills Development Authority to create a comprehensive infrastructure for skill development in line with the needs of the country and abroad, not just stick to policy but with all stakeholders. The time has come to include up-to-date subjects in the curriculum by eliminating the non-demanding subjects in general and technical education, to increase the number of industries through entrepreneurship training and more domestic and foreign investment. It is essential to make technical education attractive to the students and conform to the standards with utmost importance. Otherwise, due to lack of skilled human resources, we will lag far behind in sustainable development and building a prosperous Bangladesh.
Dr. Md. Shafiqul Islam is Professor, Department of Nuclear Engineering, University of Dhaka.
email: [email protected]