Ralf Ragnick's stint at Manchester United is not going as overwhelming as expected and it is pretty clear we won't be seeing him at the helm at the end of the season.
Erick Ten Hag and Mauricio Pochettino are the frontrunners for replacing him. Then again, who would be the best choice for United?
Manchester United have almost half a billion euros of net spend over the last five seasons. The results and trophy cabinet, however, failed to do justice to that figure.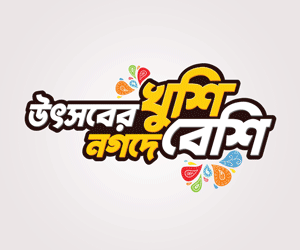 Eric Ten Hag has been working wonders for Dutch giants Ajax for the last 5 seasons with exciting and fluid football which makes them one of the best teams to watch.
Bringing in bright young talents and exciting tactical knowledge to the game, his Ajax team surprised many on their run to the UEFA Champions League semi-finals.
Most of his bright young players were hunted down by top European clubs but his Ajax team didn't stop performing, which proves his managerial prowess. It is expected that he'll work wonders at United with all those quality players.
Mauricio Pochettino, on the other hand, started his managerial career in the Premier League with Southampton and later took the Tottenham job.
In 6 years at Tottenham, he once finished 2nd in the league and also finished as runners up in the 2019 Champions League Final.
After joining PSG, Pochettino hasn't had a good time with players lacking confidence in him. And Zidane being linked to PSG suggests that Pochettino won't be there next season.
A proven Premier League manager, United players also back Pochettino to be their next boss. He would be a great choice as well for United.
Ralf Ragnick has tipped Ten Hag to be his successor at United whereas the United players want Pochettino.
The father of gegenpressing prefers the exciting tactical input of Ten Hag. That being said, we have seen many examples of great foreign managers doing well elsewhere, coming and faltering in the Premier League.
Keeping that in mind, Pochettino ticks the box with 7 years of Premier League experience.
Eric Ten Hag has better stats compared to Pochettino in his managerial career with a 64.6 per cent win percentage compared to Pochettino's 48.7 per cent and a 2.38 goals per game to Pochettino's 1.70. But Pochettino managed in a much more competitive league than Ten Hag to his defence.
Manchester United have great players at the club who have not lived up to the expectations as of yet. Pochettino has a great reliance on full-backs providing width and Alex Telles, Luke Shaw, Wan Bissaka and Diego Dalot are all great attacking full-backs who will be allowing the likes of Jadon Sancho to cut inside and be most effective.
The holding midfield role is something they should be looking to improve with Nemanja Matic coming of age. If everything is tuned perfectly, United fans should be excited for the coming season.
Overall, Ten Hag and Pochettino both are suitable options for United. The football world awaits to see who would be taking charge at Manchester United who have not won anything for quite a long time.
But one thing is clear, whoever takes charge will be expected to deliver immediate results.