"An untamable daredevil spy of Bangladesh Counter Intelligence. On secret missions he travels the globe. His life is queer. His movements are mysterious and strange. His heart, a beautiful mix of gentle and tough. Single. He attracts, but refuses to get snared. Wherever he encounters injustice, oppression, and wrong, he fights back. Every step he takes is shadowed by danger, fear, and the risk of death."
Every Masud Rana paperback book opens with this narration. For millions of readers of our country from the 1960s to early 2000s, Masud Rana provided the much needed utopia where the readers could indulge into and savour the exotic, novel world of espionage, thrill and passion.
When the readers first heard the line - 'Masud Rana books are copied from foreign writers,' some of them must have felt a profound sense of betrayal, some might've been marvelled at the nigh-otherworldly skill by dint of which the beloved Qazida had integrated the foreign themes to local elements that the stories no longer feel alien to the readers.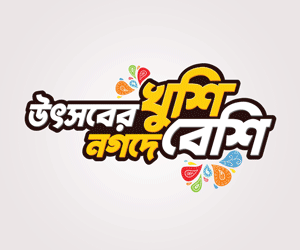 Needless to say, before the digital age, when the exposure to western sources of entertainment was limited, Masud Rana novels had been the window to peek into that world.
And due to its high literary value, even though the pundits will surely digress, the novels reigned supreme in the market.
However, just like the teenager who spent his early teenage years reading Masud Rana had first read the classic thriller 'The Day of The Jackal' and exclaimed in astonishment no less than Archimides in his bathtub, "Wait, isn't it the 'Shei U Sen,' except the names are different?" many curious readers have tried to dig out the source materials of Masud Rana thrillers, and together compiled the complete list of the source materials. And now, it is actually possible to identify how different authors influenced Rana to which extent.
It is generally thought that the most widely used source had been James Bond novels. However, it actually comes in second place. Names like Alistair McLean and Clive Cussler may not be quite familiar - but these two writers have, albeit unknowingly, created the characteristics Masud Rana is generally associated with.
Alistair McLean, a Scottish spy-thriller writer who had served the Royal Air Force during the Second World War, created the gritty, streamlined spy thriller genre which was action-packed and full of dry sarcasms.
It is the beginning where the readers discover an everyday man, who moves mountains with his sheer grit and tenacity; which is quite different from the tech-savvy and gadget wielding Bond-esque Rana.
And if Rana develops a love for underwater exploration and collection of vintage cars seemingly out of nowhere, that novel is a direct copy of Clive Cussler's work.
Wilbur Smith, the well-known South African novelist, had also been an inspiration for no less than ten Rana books, where Rana traverses through African savannah trying to help a beautiful archaeologist save some ancient African national treasure.
The wildest and most incoherent Rana adaptations, where Rana operates as a detective in the US for his detective agency, come from James Hadley Chase.
Most of the politically incorrect themes in Masud Rana novels are from James Hadley Chase, who was a master of salacious action catered towards young adult males of 1940-1970s US.
Perhaps the best Masud Rana source materials were the novels of Frederick Forsyth and A.J. Quinell. The former had the larger-than-life stakes and calm, calculative protagonist racing against time; the latter had emotionally charged stories and die-hard actions.
With all that spoken, it needs to be ascertained that Masud Rana novels are not inferior; in most cases, they outshine the originals.
Here lies the magic of Qazi Anwar Hussain and Sheikh Abdul Hakim, they were astounding translators. By dint of their superb literary skills, the seemingly alien stories resonated with Bangladeshi hearts, and reached a mythical stature.
Novels like 'Mukto Bihongo,' 'Agnipurush,' 'Charidike Shatru,' 'I Love You Man' or 'Durgom Durgo' are so different and so familiar to the readers that they hardly realise that these are content inspired by foreign writers.
And Qazi Anwar Hussain was also a brilliant thriller writer himself, as seen in the novels 'Dhongsho Pahar,' 'Ekhono Shorojontro,' 'Proman Koi,' 'Rokter Rong,' 'Pishach Dweep,' 'Neel Dangshan' or 'Kuchakra.'
All of them are original novels, and they bear the testament to his versatility. So much so that it almost makes the fans wonder what milestone Qazida would have touched, had he continued his original novels.
Masud Rana had all the elements of a perfect thriller experience - adrenaline rush, larger-than-life antagonists, pangs of death, undying love for the motherland, altruistic notions, support for the oppressed worldwide, alluring femme fatale.
Qazi Anwar Hussain has truly created a masterpiece, an icon to which the young bookworms could look up to. Here lies his greatness.