Guava is a popular fruit in Bangladesh. This fruit is now available in the local market all year round.
Originating in Central America, guava is produced in plenty in tropics and sub-tropics. In many parts of the world, guava is considered as a common remedy for a range of health issues.
In terms of energy, United States Department of Agriculture's (USDA) Food Data Central suggests the fruit is a rich source of vitamins (especially C, A, E, B); minerals like magnesium, potassium, sodium, calcium, zinc and dietary fibres.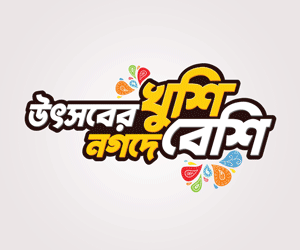 Based on USDA estimates, each 100 grams of raw guava fruit contain 68 calories, 8.92 g of sugars, 0.95 g of fat, 5.4 g of dietary fibre; 14.32 g of carbohydrates, 228.3 mg of vitamin C, 624 IU of vitamin A and 417 mg of potassium.
Due to the high level of vitamin C, guavas can boost the immune system. The antioxidant properties are also useful. A study by Shen and Yen from Taiwan was published in 2007 in the Food Chemistry Journal which revealed the protective effect of guava against free radical damage in our body.
Researchers from All India Institute of Medical Sciences in an article published in the Journal of clinical and diagnostic research (2016) showed that Guava, when consumed with peel, may have a blood sugar lowering effect. Japanese researchers also found that guava leaf may help treat type-2 diabetes.
It is good for the heart too. A study published in 2016 in The Journal of Clinical and Diagnostic Research presented evidence that guava may help to lower LDL or bad cholesterol and raise HDL or good cholesterol levels.
Guava leaf has its benefits as well. In many areas of the world, including India and China, it is used as a home remedy for diarrhoea. It can improve skin health. In Mexico, the paste of the leaf is sometimes used to heal wounds as well. Guava leaf can even help ease menstrual cramps in women.
There are many ways to eat guava. It can be sliced and eaten with a bit of salt, or mixed with yoghurt or Kashundi, or made into a smoothie. The leaves can be used to create herbal tea as well.
Regardless of how it is eaten, the health benefits are unquestionable. That's why doctors and nutritionists often recommend eating guava regularly since it is always available.
Dr Imtiaz Ahmed completed his MBBS from Dhaka Medical College.