Bangladesh needs to enhance its productivity and efficiency to face the challenges of fourth industrial revolution (4IR) and to retain competitiveness in the global apparel supply chain, experts said on Tuesday.
They also underscored the need for huge investment to develop skills of garment workers, especially women, and upgraded technology to get diverse work orders, thus creating fresh employment.
They opined that many workers might lose their jobs for the adoption of new technologies but this technological shift would also create opportunities and employment.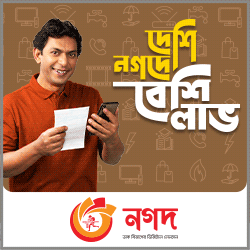 The factories that are using upgraded technologies are providing more productive and competitive businesses, they added.
The observations and suggestions were made on the first day of the three-day-long virtual event titled 'The Stitch for RMG Global Innovation Conference', jointly organised by BRAC and H&M Foundation.
"Bangladesh should forget and come forward from preferential market access based competitiveness to focus more on productive and efficient based competitiveness," said Centre for Policy Dialogue (CPD) research director Khondaker Golam Moazzem.
"The country is yet to give adequate attention and preparedness in this regard which it needs to do in the coming years."
Bangladesh did not actually get the advantage of the shifting of both work orders and investments from China due to limited product basket and preparedness, he noted.
Explaining the challenges, he said many workers might lose their jobs due to automation but the 4IR was not replacing the jobs of workers.
Rather, it is creating opportunities for them to join in better jobs by obtaining higher skills training, he observed.
Local apparel makers have so far invested in advanced technology which is good, but most of them are to cater traditional market-based products and processes, he noted.
He suggested that local apparel makers need to get ready for the challenges at the global level by enhancing their competitiveness through productivity and efficiency, instead of market access-led competitiveness.
By investing more in technology, the apparel makers can attract more work orders for diverse products, thus creating more employment, he explained.
Mr Moazzem, however, said the Small and Medium Enterprises (SMEs) and subcontracting factories were still lagging behind the adoption of the latest technologies, compared with the larger production units in the garment sector.
The government should provide a technological upgrade fund to those SMEs so that they can adopt the technologies to be more competitive and compliant in the global garment supply chain, he suggested.
The CPD economist also advocated for providing 10 per cent cash incentive on export of non-cotton garment to attract more local and foreign investment in this segment as market of non-cotton apparel is growing.
Speaking at one of the sessions, CPD Executive Director Fahmida Khatun also stressed enhancing productivity and efficiency and investing on skill development, especially for woman workers.
If Bangladesh wants to be competitive with other competing countries like Vietnam, Cambodia and China, productivity and efficiency are the key preconditions in order to compete in the global level, she noted.
Bangladesh is going to compete with other countries globally as the country will graduate to a developing country by 2026 from a least developed country and lose the preferential trade facilities.
Higher efficiency and lower production cost could be an important factor for Bangladesh to remain competitive, she noted.
Regarding woman RMG workers, she said there would be rapid changes with more technology-based economic activities in future and new machine was coming requiring more skilled workers.
Women are considered relatively less-skilled in those new jobs that require more technological skills, she said, suggesting huge investment for raising awareness both at family and societal levels and trainings for skill development.
Speaking on the occasion, Bangladesh Garment Manufacturers and Exporters Association (BGMEA) President Faruque Hassan said they encouraged foreign direct investment (FDI) in the specialised textile and high value added garment items.
"We also encourage the 4IR as it has created an opportunity for the sector to be more competitive," he added. "The garment sector has improved much in terms of the compliance and safety standard over the last few years, especially after the Rana Plaza building collapse in 2013."
He urged the government to provide 10 per cent cash incentive on export of non-cotton garment items to grab the opportunities and raise the global apparel market share.
Policy Advisor of the a2i Programme of the ICT Division of the government, Anir Chowdhury, said the 4IR had both positive and negative impacts. Citing an International Labour Organisation study, he said some 80 per cent workers might lose their jobs globally in the garment sector because of 4IR.
However, the workers can also get more jobs if they are well-trained, he added.
Terming automation the need of time, Plummy Fashions Ltd Managing Director Md Fazlul Hoque said they had automated their factories to make their lives easier and to cater the need of the buyers.
Availability of trained manpower for running the mechanical aspects of the automation is still a big challenge in Bangladesh, he added.
It will take a long time to create manpower for operating the automated system in the factories, he said, adding lean manufacturing management was more important than the automation in the sector.