The Payra Port Authority (PPA) on Sunday signed a deal with Belgium-based dredging company Jan De Nul (JDN) for capital dredging of 75 kilometre long main channel of the under construction Payra seaport.
Vessels with 10.5 metre draft, carrying 40,000 tonnes cargo and 3,000 TEUs (twenty-foot equivalent units), will be able to take berth at the port once the dredging work is completed.
At the signing ceremony, the port authority claimed that due to the utilisation of own fund, some 53 per cent cost of the dredging work would be saved.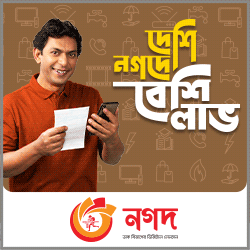 Country's foreign currency reserve will be used for the dredging work under the 'Bangladesh Infrastructure Development Fund'.
To complete the dredging work, the port authority has been given 524.56 million euros at 2.0 per cent interest rate from the reserve.
The country's third seaport Payra, once ready to accommodate large vessels, will be able to handle local export-import trade at a faster pace and also act as a gateway for handling goods for neighbouring countries like India, Nepal, and Bhutan, the port authority said.
However, the port project, which is well behind the schedule, have a number of components, has seen a number of upward revision in its cost since its launch.
This will help lower the transportation cost of export-import cargoes, lower the raw material prices, and make the local commodities further competitive in the global market, it added.
Under the deal, the Belgian company JDN will remove 89.06 million cubic metres of sediment by carrying out capital and maintenance dredging.
When the port project was in the planning stage, foreign experts had raised the issue of high deposition of silt in the main channel of the port and need for cost-intensive regular dredging to keep it navigable.
PPA Chairman Commodore Humayun Kallol and Jan De Nul official Jan Moens signed the deal on behalf of their respective organisations.
Speaking on the occasion, Planning Minister M A Mannan emphasised the need for steps for development of the country's east and southern region.
"We now have to give attention towards the development of the east and southern region of the country," he said.
He said Bangladesh now has enough resources, but their proper use is important.
The dredging work of the Payra port access channel is being done by utilising the country's own fund which is a very good decision, added Mr Mannan.
State Minister for Shipping Khalid Mahmud Chowdhury, Prime Minister's Principal Secretary Dr Ahmad Kaikaus, Shipping Secretary Mohammed Mezbah Uddin Chowdhury, and PPA Chairman Commodore Humayun Kallol, among others, spoke on the occasion.