The Bangladesh Telecommunication Regulatory Commission (BTRC) is going to purchase monitoring mechanism from Canadian TKC Telecom to monitor the country's mobile operators in real time.
The BTRC signed a purchase agreement, involving Tk 776.5 million, with TKC Telecom at BTRC office in city on Monday.
BTRC Director (Engineering and Operations) Md. Golam Razzak and TKC Telecom CEO Samir Talhami signed the accord on behalf of respective sides.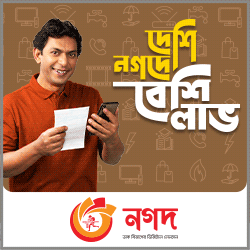 According to the deal, the company has to complete installation of the telecom monitoring system within 180 days of signing it.
As per the presentation given at the event, once the system is implemented, the process of collecting and reporting information from the mobile operators will be automated.
At the same time, it will be possible to observe all the necessary information in real-time.
This will ensure regular and reliable access to voice and data traffic, network usage, and quality information as well as the BTRC's revenue, according to the presentation.
Post and Telecommunication Minister Mustafa Jabbar was present as the chief guest in the programme, and Post and Telecommunication Secretary Md. Afzal Hossain was the special guest. BTRC Chairman Shyam Sundar Sikder presided over the function.