The central bank has issued a policy for post import financing (PIF) for strengthening monitoring and supervision of such financing, officials said.
Under the new policy, all the scheduled banks have been asked to set up a special 'PIF Monitoring Unit' to oversee loan disbursement and recovery under PIF, according to a notification, issued by the Bangladesh Bank (BB) on Sunday. A deputy managing director (DMD) will have to be assigned to look after functions of the dedicated PIF unit, it added.
Post import financing is a short-term credit facility, available to importers for settlement of their import bills, which are going to be matured.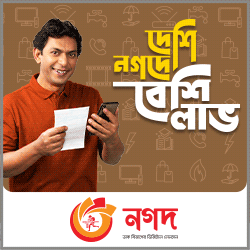 "We want to strengthen monitoring and supervision of such financing to curb the pressure of non-performing loans (NPLs) in the banking sector," a BB senior official told the FE while explaining the main objective of the policy.
He also said a considerable amount of the total classified loans has come from such short-term financing.
There has to be a specific policy guideline, approved by the board of directors of the bank concerned, for sanctioning loans under PIF.
The banks, however, will be allowed to extend the tenure of such loans for essential items for maximum 30 days, and for industrial raw materials for maximum 60 days, the official explained.
The conventional banks normally provide such financing under loan against trust receipt (LTR), while the Shariah-based Islamic banks offer such financing in the names of murabaha trust receipt (MTR) and murabaha post import (MPI) to the importers.