LNG re-gasification dropped to almost half to around 400 million cubic feet per day (mmcfd) on Sunday, as the cargo remained stranded in the Bay over the past several days due to bad weather.
The LNG (liquefied natural gas) cargo from Qatargas, carrying around 138,000 cubic metres of LNG, could not get connected to the LNG terminal despite several attempts since June 9, a senior Petrobangla official told the FE on Sunday.
If the bad weather continues for three more days, LNG re-gasification might drop to almost nil, resulting in an acute gas crisis across the country.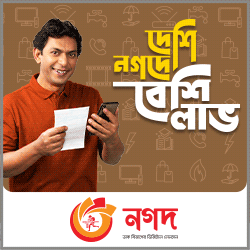 The country was re-gasifying around 800 mmcfd of LNG consistently over the past several months to meet the mounting local demand.
Due to the lower-than-expected LNG re-gasification the country's overall natural gas output dropped to around 3,000 mmcfd on Sunday.
The meteorological department hoisted signal-3 for around seashore areas due to bad weather.