It all went wrong for PSG. It has been the same story for almost a decade, bar the last two seasons. And PSG don't seem to be coming out of this situation anytime soon.
Just when everyone thinks PSG is on their way to the next round, they somehow manage to do otherwise. Just when everyone thinks they can't be stopped, they are burnt down to Ashes.
Stamford Bridge, Etihad Stadium, Nou Camp, Santiago Bernabeu and even their home ground Parc Des Princes, all have been witnessing some generic tragedy of PSG.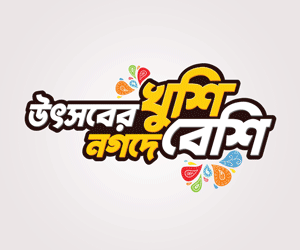 One might question this pattern of failure for PSG. Why, even after having one of the best squads in Europe, are they finding it difficult to pass the big tests?
Let's try to find some possible answers. The stadiums mentioned above are the stadiums where PSG bottled their seemingly impeccable leads, or they just couldn't get past the opponents.
If you look at them, you will see these are the stadiums with some of the largest crowds ever. These are the stadiums that regularly witness big European nights and enjoy the biggest of European glories.
PSG somehow cannot cope with the weight of these crowds. Maybe they cannot cope with the weight of the glorious histories of these stadiums.
One might argue that they did win in both Nou Camp and Allianz Arena last season. But those games were played behind closed doors. This eventually makes the claim stronger.
Even their best run in the Champions League was in a season where the knockout matches were played behind closed doors.
However, that's the story of many clubs in Europe who cannot handle pressure from a roaring crowd. Yet there are numerous occasions where teams have passed the tests. At least they did not constantly fail like PSG. Recent examples are AS Roma in 2018, Ajax in 2019, Monaco in 2017 and the list goes on.
This might be answered with two terms - grit and passion. The Champions League is a true test of character, not only for a team but also for the players and the fans as well.
Teams that come out victorious in the Champions League frequently do so by showing determined character and grit. They always have a tendency to give it all for the badge they are representing.
They are always prone to tackle any adversity for the jersey they are wearing. Their grit and passion along with quality allow them to do so.
When you look at the squad of PSG, you would see some serious shortcomings in that department. Barring Mbappe and Marquinhos and sometimes Neymar and Veratti, you would notice a lack of hunger to win, a lack of grit and passion for the club.
Also, lack of leadership is an alarming fact for PSG. The last player they had with all of these qualities in question was Thiago Silva. Not surprising that they reached the UCL final under his captaincy.
Now let's see what happened on Wednesday night at Santiago Bernabeu. PSG were put in front of one of the fiercest crowds ever. And those who watched the game know that the grit to defend their badge was absent.
They lacked passion (except for Mbappe of course), they lacked leadership and organisation. It is difficult to come up with any other excuse considering the terrible mistakes by quality players like Donarruma, Marquinhos, Kimpembe, Veratti or Neymar. Even Messi, who was looking good, lost his tone after the first half.
Another important factor could be their preparation. They win their domestic tournaments as easily as they can; hence, they don't face intensity quite often. And the difference between the demand of intensity in these two stages is gigantic.
The knockouts of the Champions League are scheduled in a way that you have to be ready once a month.
As a result, there is no scope for carrying the momentums forward. You need to capitalise on moments, not momentums. PSG certainly lacks that instinct to win the moments.
It is also evident from their UCL 2020 campaign when they reached the final. Due to the pandemic, the format was changed that year and the whole knock-out round ended within a month. So, they could carry their winning touch to the next game.
Nevertheless, that's not the regular case.
It is a tricky situation for PSG to solve. They can either reshuffle the team or carry the current crop forward. Either way, they seem to be far from where they want to be.