Manchester United are hovering around the Champions League places the whole season. Ralf Ragnick took over from Solkjaer in the midst of the season and promised to provide solidity to the side.
Cristiano Ronaldo brought a sense of optimism and belief to the Manchester United fans and they expected to finish at least in the top 4 to secure a UCL spot. Even though Ralf Ragnick has tightened up the defence of Manchester United, their attacking productivity remains questioned.
Cristiano Ronaldo scored a hat-trick in their last game against Tottenham and helped them get a 3-2 win. After this result, they sit 5th in the league, a point behind Arsenal who have played 2 games less.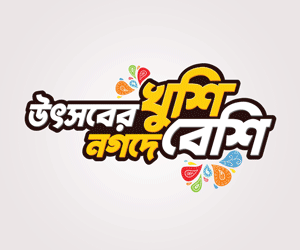 It is a huge cause of concern for the United faithful who are in danger of missing out on playing the UCL next season.
This would mean they play Europa League. Cristiano Ronaldo is now 37, even though he still manages to rack up goals. He is currently 3rd in the top scorer chart of Premier League with 12 goals. Knowing the calibre of Ronaldo, will he be wanting to play in the Europa League?
If Manchester United fail to secure a UCL spot, Ronaldo must make his way elsewhere to play in Europe's most elite competition. And there are already rumours suggesting PSG are interested in bringing Ronaldo next season.
However, the rumours seem too far-fetched. Kylian Mbappe is almost set to leave the club this summer, but it's highly unlikely that PSG would want to bring Ronaldo to replace him.
Ronaldo is not specifically linked to many clubs as most clubs are reluctant to pay his huge wage bills, especially at this stage of his career. He could make his way to Italy again, the place which is best known for churning out extra years from old players.
Other than this, Ronaldo and United must pull out something special in order to finish 4th.
The Red Devils must seek a stroke of luck because the coming fixtures don't favour them as well. Arsenal are set to play Aston Villa and Crystal Palace in the next two fixtures.
Even though they lost against Liverpool in their last match, they are one point ahead of Manchester United. On the Other hand, United have a comparatively tough fixture against Leicester City and Everton this week.
Manchester United must be performing to the best of their ability in the remaining parts of the season and be waiting for Arsenal to slip if they have any hope of qualifying for the UCL next season.
Cristiano Ronaldo will be seeking to leave if the club fails in doing so and his super-agent Jorge Mendes should be out in the market by now.
Although it seems impossible for the Portuguese legend to mechanise another transfer to a big European club at this age, from what we have seen throughout his career, UCL has always been his primary interest.
So if Manchester United fail to qualify for UCL next season, it is likely that we will witness another transfer market saga in the coming transfer window.