"When the lights are the brightest, pressures are the highest, the strongest thrives"
This phrase has been synonymous with Cristiano Ronaldo's entire career, or his entire life -- from working in the streets of Madeira to owning that city, from a nobody to making it to one of the biggest football clubs in the world, Manchester United, and becoming an undisputed part of football history, Cristiano Ronaldo never had it easy.
18-year-old Ronaldo playing for Sporting Lisbon was already a hot prospect in the football world. Manchester United went to play a friendly against Lisbon where John O'Shea was given the duty to mark a young Ronaldo.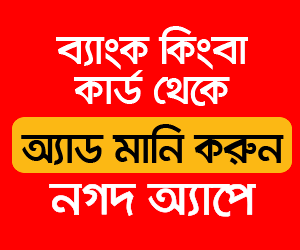 Ronaldo tore O'Shea apart and the United players post-game were all impressed about Ronaldo while asking Ferguson to sign him. Sir Alex wrote the conversation he had with Peter Kenyon in his autobiography -
"I told Peter, 'We're not leaving the ground until we've got that boy signed.' 'Is he that good?' Kenyon asked. 'John O'Shea ended up with a migraine!' I said. 'Get him signed.'"
Ronaldo not only joined EPL, but he also ruled the league and Europe with Manchester United while being the only Ballon d'Or winner as a United player this century. And then moved for his next stop.
On a historic day in 2009, Cristiano Ronaldo was unveiled in front of 80,000 fans in the Santiago Bernabéu. And the legend, in his presentation, said, "For me, I have made my childhood dream a reality, which was nothing less than playing for Real Madrid."
"𝐔𝐧𝐨, 𝐝𝐨𝐬, 𝐭𝐫𝐞𝐬, 𝐇𝐚𝐥𝐚 𝐌𝐚𝐝𝐫𝐢𝐝!" - who can forget that massive unveiling from where a fairytale began.
Ronaldo left Manchester United after the 2008/09 season, winning the hat-trick EPL and reaching the UCL final (also won the UCL the previous season). He joined Real Madrid when they just finished 2nd (9 points behind Barca) in the league and got eliminated in the R16 of the UCL and CDR while Barcelona, their fiercest rival, won a treble.
It was crazy that he dared to leave Old Trafford, considering the condition Madrid were in at that time and Barcelona forming one of the best squads ever. Also, leaving behind a father figure like Ferguson was not easy either.
He saw his team getting hammered by its main rival 5-0, suffered UCL semi-final upsets again and again but he didn't run away. He promised Real Madrid a UCL and led the Los Blancos to 4, by scoring 60+ goals in those campaigns, which is unprecedented in the history of football.
And then? He came as a champion, left as a champion, and joined Juventus for a new challenge. An ageing athlete switching to a new system in a new club in arguable the most defensive league was nothing but proof of his monstrous mentality.
Although he couldn't win much in Turin, he left the club with his head held high with tremendous contributions to the team in the 3 seasons he played for them. After Spain and Italy chapters, he is back at Manchester United to end things where they began.
For Portugal, he is their national hero. Before Ronaldo, Portugal didn't even get to the finals of an international tournament while with Ronaldo they won two.
The hat tricks against Switzerland, Spain and Sweden will forever be remembered by every Portuguese.
The man left millions of fans with hundreds of stories to tell their next generations. He has turned into an enigma, doing impossible possible time and again - made the Wolfsburg comeback possible, made conquering champions league nights look like a routine, scored that iconic goal in the Allianz Arena that made the whole world stand up and appreciate, made a football frenzy nation Portugal's dreams come true.
The streets of Madrid, Manchester and the whole of Portugal will never forget the Cristiano Ronaldo fairytale, Happy 37th birthday to one of the greatests of all time.