The excellence of African players is not an unknown phenomenon. As many as 34 premier league representatives took part in AFCON including stars like Mo Salah, Sadio Mane and Eduoard Mendy, who are deemed one of the bests in their respective positions.
It wouldn't be naive to imagine Mo Salah winning the Ballon d'Or in two or three years' time.
In fact, he has a precedent set by George Weah in 1995 and he might not be the last candidate from Africa to have his name listed as one of the best players in the world.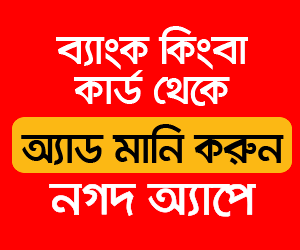 But, if you say one of the African managers will be winning manager of the year shortly, it would certainly meet ridicule. Perhaps, it still is a distant future.
In a continent where sacking managers is not a major event, and hiring exotic ones is a common phenomenon, it's not an unfair consequence.
For many, it's a commonly committed bias against aspiring domestic managers, which now meets a proper shock.
To be in charge for 6 and half years for a top African football team was not a mere journey and Aliou Cisse has managed to top it with a gold medal now.
For Cisse, his first memory of an AFCON final dates back to 2002, When he missed a decisive penalty against Cameroon playing as a captain. It was painful at that time for Senegal's first golden generation.
But, they redeemed themselves later in the 2002 World Cup, reaching quarter-finals. Senegal beat mighty France in that campaign and recorded Africa's rarest achievement of reaching a World Cup quarter-final—yet to be broken to date. Again, Aliou Cisse was the man around whom the team's spirit orbited.
Cisse, with his golden generation, however, couldn't win gold for Senegal. Thus, for obvious reasons, AFCON was a long-coveted thing and an unfulfilled dream for his team back then. In his words, it was something he chased since 1999 and for Senegal as a nation, the dream started since independence.
In 2015, Aliou Cisse was entrusted with the managerial role of the Senegal team and again became a relevant figure in Senegalese football.
It was a controversial decision from Senegal's perspective. But Cisse was predominantly chosen because he holds the ability to unite players, which is a tough task in African football.
His first assignment in AFCON 2017 ended with a loss to the eventual champions Cameroon by 1-0. The World Cup in Russia was a decent one for them, heading out of the group stages by the barest of margins—fair play was the curse.
Going into 2019 AFCON, Senegal was one of the favourites to win the trophy and Cisse was near to winning it. His team lost to Algeria in an evenly fought game by 1-0.
Cisse remained criticised back at home for his failure to win gold despite having one of the most talented squads in the continent. He was deemed tactically incapable, relying on individual brilliance.
In the face of harsh words from media and fans, Senegal football decided to stick with him, which has finally yielded the long-coveted AFCON championship.
This time, Sadio Mane didn't emulate his boss and fired his penalty to the top right corner to win Senegal AFCON and his boss Aliou Cisse has finally transformed himself into a Senegalese hero.
The writer studies Economics at the University of Dhaka