Real Madrid are still the favourite to win the league after embarrassing Classico defeat against arch-rivals Barcelona. Sevilla pushed hard, but not long enough. There is still time for a miracle though.
Valencia and Real Betis won their semi-final ties and will fight for the Copa Del Rey glory in April. Real Madrid won the Spanish Super Cup in January beating Athletic Bilbao in the finals.
What is noticeable here is a number of teams fighting for trophies, which was quite unthinkable in Spanish Football even a couple of years ago. It's all because of the changes in the format in Spanish Football.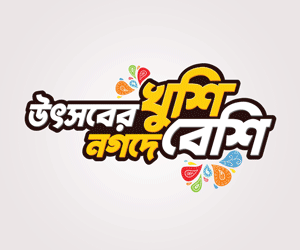 Spanish football consists of three top tier competitions - La Liga, Copa Del Rey and Spanish Super Cup.
La Liga is their premier top tier league competition where 20 teams play 38 matches in home and away format.
Copa Del Rey is a knockout competition between teams of all divisions. Of course, there is a certain process of the draw.
Finally, the Spanish Super Cup, which used to be a pre-season game where the winner of La Liga and Copa Del Rey faced off each other.
In somewhere between the 2018-19 season, LFP declared some certain rule changes in the competitions.
In Copa Del Rey, there would be one-legged ties instead of two-legged ones until the semi-finals. The home-ground would be of the team from the lower division or the team that was lower positioned in the league the previous season.
For Spanish Super Cup, there would be a competition between four teams instead of two, a playoff in Saudi Arabia between the winners and runner-ups of La Liga and Copa Del Rey.
Nevertheless, no change was made for La Liga.
These decisions, when taken, were welcomed with tremendous criticism. Some even said that these changes were made purely for commercial benefits while neglecting the tradition.
Well, the intentions behind these decisions are arguable. Yet these decisions have clearly brought some positive changes in the dynamics of Spanish football.
For almost a decade, prior to the changes, only three teams dominated the trophy hunt in Spanish Football - Barcelona, Real Madrid and Atletico Madrid. To be specific, Barcelona and Real Madrid swept almost all the trophies, Atletico Madrid won a handful.
The only exception was Athletic Bilbao's triumph in Super Cup 2015.
But after the changes came, already 5 different winners have emerged within two years. There will be a 6th title winner soon, given whoever wins the Copa Del Rey this year will not be one of those 5 teams.
The changes are astonishing if we consider the number of finalists. The last 11 years prior to the changes saw only 7 finalists. However, we have already seen 5 different finalists within the 3rd refurnished edition.
For Spanish Super Cup, the number of finalists was only seven in 14 seasons prior to the changes. After that, there are already 6 teams who competed for this trophy.
The impact of those changes is quite evident. More teams are getting the chance to win trophies or compete for one. This means more teams will get more financing from these tournaments, resulting in their growth.
It looked like a bad decision initially, and it has some cons arguably. But now, two years from those decisions, those changes are proving to be beneficial for the growth of Spanish Football.