101 years! That's a long time. Can you imagine a 101-year-old restaurant in this day and age when everyone is rushing to innovate something new?
There are just a few places left in this modern age that are this much old, and 'Bose Cabin' is one of them. It is nearly impossible to find folks who live in Narayanganj but have never heard about Bose Cabin.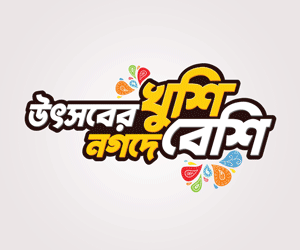 The name of Bose Cabin is renowned not only in this industrial city which was famously known as 'Dundee in the East' but also across the country and beyond.
Bose Cabin was founded by Nripen Chandra Basu. Everyone refers to him as Bhulubabu, a native of Bikrampur's Sholghar village.
In 1920, he passed the entrance exam to become an inspector. However, he did not wish to work as an inspector at that moment. He was concerned with the anti-British movement. Following the partition of Bengal in 1905, the Bengalis launched a secret armed movement.
He became active in the Swadeshi movement and worked as the messenger of the letters of the anti-British campaign which were decided in Calcutta.
However, there was an issue with the letter exchange. He didn't know where he was going to get the letter from Calcutta. He came to Narayanganj in search of work in 192. He started working with a small 'tong ghor' at Falpatti in Railgate No. 1 area of Narayanganj selling tea, stick biscuits, and butter biscuits and those letters were then sent to his tea stall address for distribution.
That's the beginning. Gradually his small shop became popular, the size of the shop grew and in time, the name became Bose Cabin.
In 1988, the shop transferred to Sanatan Pal Lane, Sahid Suhrwardi Sarak and till now it's there. Now, his grandson, Tarak Bose, is in charge of keeping the store running and holding its traditional.
Many famous persons from Bangladesh's political and cultural arenas have had their memory entwined with this historic restaurant.
From the anti-British movement to the language movement of 1952, the liberation war of 1971, and even the anti-authoritarian movement in the late '80s, Bose Cabin's contribution has been appreciated.
Many leaders came here to drink a cup of tea, including Netaji Subhash Chandra Bose, Hussain Shaheed Suhrawardy, Bangabandhu Sheikh Mujibur Rahman and Maulana Abdul Hamid Khan Bhasani, former president of India Pranab Mukherjee and former Chief Minister of West Bengal Jyoti Bose.
When Netaji Subhash Chandra Bose arrived at Narayanganj aboard a steamer, he was arrested and sent to the local police station. After getting the news, Bhulubabu went to the police station with two kettles of strong and mild liqueur tea.
Netaji's tea addiction was well-known. Netaji drank tea and gave blessings to Bhulubabu. And the blessings worked miracles. Bhulubabu's modest tea store grew in popularity day by day, and he started to refer it as 'Bose Cabin' starting the new name branding.
At Bose Cabin, breakfast includes paratha, six different varieties of eggs, bhaji, halwa, dal, pudding, mutton and chicken curry.
After breakfast, egg toast, egg chops, cutlets, sandesh, shingara, lachchi, potato chop, fried chicken, white polao with chicken rezala, etc. are available.
The cutlets here are excellent. People come here from distance to eat cutlets with the tradition felt in each bite. For those who have tasted chicken and mutton cutlets, potato chops or tea here, Bose Cabin becomes a regular part of life for them.
Mr Rajib Roy, who was born and brought up in Narayanganj. He saw his life, from boyhood to elderly stage now, at Bose Cabin.
"Back in those days, I used to come here with my father, and now I come here with my grandchildren."
"I've come here since I could walk. For me, it's more than just a restaurant; it has many memories from my youth and earlier years. Since it was so close to my workplace, I spent most of my lunchtimes here with my colleagues, and my friends and I would often gather here in the evenings," Mr Roy walked through the memory lanes.
Their tea and cutlets are among his favorites. Once, there weren't many restaurants or cafes as there are now. So Bose Cabin used to be the meeting place for them.
"It is still very special to us even till now. When all my friends are in town, we meet here," he said.
The aura of this restaurant lies in the nostalgia to a generation while it also acts as a social networking hub behind the scenes for another generation.
Bose Cabin opens at 7:00 am. and closes at 9:30 pm. every day. This has been the routine at Bose Cabin since the beginning. Except for two hours in the afternoon, you will have tea all day.