Agriculture Minister Dr Abdur Razzaque said the government would set up about 500,000 nutrition gardens across the country under a project worth Tk 4.38 billion to ensure nutritious food for all.
Terming that Prime Minister Sheikh Hasina is giving utmost importance to increase food production and food security even during Covid-19 pandemic, the minister said the project styled 'The Establishment of Family Nutrition Garden' is being implemented during the pandemic to address the food crisis and keep the rural economy afloat under the Prime Minister's directive as well as to bring uncultivated land under cultivation.
He was speaking as the chief guest at a workshop on 'Establishing Family Nutrition Gardens in Uncultivated Fallen Lands and Homestays' at BARC auditorium in the capital on Tuesday.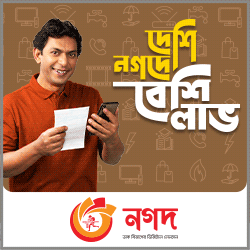 If the project is implemented successfully, it will increase food production as well as meet the needs of family vegetables and nutrition, Dr Razzaque said.
The minister directed the senior officials of the ministry and the Department of Agricultural Extension to closely monitor the smooth implementation of the project.