Bangladesh is going to send security guards to Malaysia as the second country after Nepal.
To this effect, Bangladesh's Sena Kalyan Sangstha and Malaysian Security Industry Association (PIKM) signed a memorandum of understanding (MoU) at the Bangladesh High Commission in Kuala Lumpur on Thursday, according to a report of Malaysiakini, a Malaysian online news portal.
It reported on Friday that the PIKM has selected Bangladesh as a second country for sourcing migrant security guards, following some 30,000 vacancies left by Nepali guards who are currently the only ones allowed to be employed here.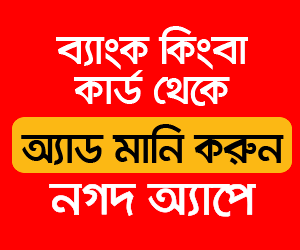 The PIKM entered into an agreement with a local partner in Bangladesh- identified as Sena Kalyan Sangstha- pending approval from the Malaysian Home Ministry for them to work here, the report mentioned.
Referring to the sources familiar with the matter, it also said, the signing ceremony was held on Thursday at the Bangladesh High Commission in Kuala Lumpur, witnessed by the Bangladesh Ambassador to Malaysia Md Golam Sarwar.
PIKM President Ramli Yusuff told Malaysiakini that Sena Kalyan Sangstha represented the welfare arm of the Bangladesh Armed Forces, tasked with identifying and training the future security guards for placement in Malaysia and other countries in need of their service.
"Yesterday, we renewed the terms of the agreement that we signed in 2018. The Home Ministry recently said it might consider bringing in guards from Bangladesh, the Philippines, and Indonesia," he said.
"From PKIM we have recommended only Bangladesh because we first went there in 2018. At that time, we signed a MOU with them," Ramli said.
"When we (PIKM) went there to see their training school, we saw how they were trained for three months, we felt that they were the best option," he added.
"The last MOU we signed had lapsed, so yesterday we renewed the terms to bring in the workers, pending approval from the government," he also added.
Ramli also said PIKM has urged the government to expedite approvals as there has been a shortage due to departures since the start of the Covid-19 pandemic last year.
He said while the Nepali security guards are permitted to work here for up to 10 years, many of them had requested to return home and the shortage was made worse with the freeze on new intakes for all migrant workers.
"We used to have around 40,000 Nepali guards but they are now down to between 10,000 and 15,000," he said.
"So in order to fill up the empty quota, we want the government to bring in Bangladeshi guards," he added.
Ramli, however, declined to comment when asked for a cost comparison between bringing in security guards from Nepal and Bangladesh, stating that it was a "subjective matter" which is still under negotiation.
He also insisted that locals are not keen to fill up the vacancies, much like in other 'dirty, dangerous and difficult' sectors that are also reliant on migrant labour.