CARE Bangladesh on Sunday opened a 40-bed isolation centre in Rohingya Camp-4 Extension at Cox's Bazar aiming to treat and support the Rohingya community with mild to severe Covid-19 symptoms, says a press release received today.
The centre is well-equipped with separate dormitories, washrooms and bathing spaces for male and female patients where doctors, ambulance, medicines, oxygen support, and Covid-19 sample collection services are available round-the-clock, according to the press release.
The solar-powered isolation centre also plans to provide three meals a day to all its patients. People with mild Covid-19 symptoms will be referred to the centre from the various health facilities across the camps. The humanitarian organisation will monitor suspected and mild Covid-19 cases in the isolation centre while moderate and severe cases will be referred to advanced medical facilities for treatment, added the release.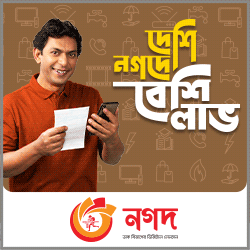 Bangladesh Government's Refugee Relief and Repatriation Commissioner (RRRC) Shah Rezwan Hayat joined the opening event as chief guest and thanked the NGO for establishing such a centre within such a short time that is complete with gender-sensitive features.
"We should fight Covid-19 together. CARE Bangladesh has worked hard to set up this isolation centre," he said.
In-charge of Camp-4 Extension Md Mahfuzar Rahman and health coordinator, Office of RRRC Dr Abu Toha M R H Bhuiyan were also present as special guests. They urged the humanitarian organisation to ensure round the clock services in the newly completed isolation centre in coordination with Site Management Service (SMS) and other stakeholders,
Country director of CARE Bangladesh Ramesh Singh also attended the event where he stated, "This is an excellent example of our work together with Bangladesh Government and different stakeholders. CARE started their journey in Bangladesh for a long time with good collaboration and cooperation of the Government."
Ramesh Singh (second from right), country director of CARE Bangladesh, speaks during the inaugural ceremony of the isolation centre
In his speech, deputy country director of the NGO Ram Das said, "From the very beginning, CARE received excellent support from the Office of the Refugee Relief and Repatriation Commissioner in setting up this isolation centre. The need is huge and this is a small contribution from us to ease a bit the fight against Covid-19."
Health volunteer Yeasmin, a Rohingya woman living in the camp, said, "The isolation centre will be good for us. In the camps, many people live together in small shelters. If any family member is infected by the coronavirus, isolating is not possible there. This centre will help people stay separately from their family. If we find an infected person, we will refer them to the centre for better treatment."