The apparel apex body BGMEA on Sunday called upon global buyers not to penalise local suppliers for any reasonable delays caused due to the nationwide lockdown.
Bangladesh Garment Manufacturers and Exporters Association (BGMEA) President Faruque Hassan made the appeal to the global buyers through buyers' forum in Bangladesh, and individual buyers.
"You are aware that the RMG (readymade garment) industry has resumed operations on Sunday. Production levels at many factories have significantly reduced alongside maintaining the health protocol standards," he said in the letter to the buyers' forum.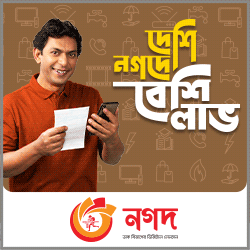 On the other hand, cost of operation had increased due to workers' transportation requirements, ensuring sanitisation, he said adding that many factories have developed a huge backlog of orders due to the recent mandatory countrywide lockdown.
The letter also mentioned that during the initial stages of the pandemic in 2020, many brands had cancelled or held up orders worth more than US$3.8 billion in Bangladesh, majority of which were later reinstated.
At the same time, many brands had imposed additional deferred or delayed payments to the agreed purchase orders which most suppliers accommodated, the BGMEA president said.
"It is our earnest request that the brands you represent do not penalise their suppliers for any reasonable delays caused by this lockdown," the BGMEA president said.