The Rohingya crisis has become a concern for the international community because of Bangladesh's efforts, says Prime Minister Sheikh Hasina.
The prime minister made the remarks at a welcoming event for her return from the United Nations General Assembly in New York at Dhaka's Hazrat Shahjalal International Airport on Saturday.
In addition to giving refuge to half a million Rohingyas fleeing Myanmar, Bangladesh has shown its humanity by raising awareness of the situation before the UNGA, Hasina said.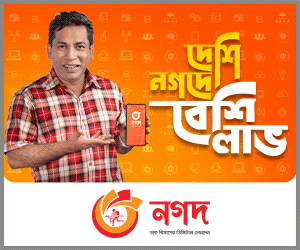 The prime minister said Bangladesh would provide food and shelter for the Rohingyas.
"If need be, we will eat a full meal once a day and share the other with them," she said, according to bdnews24.
Road Transportation and Bridges Minister and Awami League General Secretary Obaidul Quader also spoke at the reception, welcomed the prime minister with a speech.
Quader described Hasina as the 'lighthouse of distressed humanity' and the 'mother of humanity' for her handling of the Rohingya crisis.
"You have made us look brighter, you have made us feel prouder, you have made us stand taller," he said.