Anti- Corruption Commission ( ACC) on Tuesday sought the wealth information of Nur Khan, private secretary of former Housing and Public Works Minister and Awami League leader Engineer Md Mosharraf Hossain
Public relations officer of the commission Muhammad Arif Sadeq confirmed to UNB that the anti-graft body sent a notice on Tuesday.
A letter signed by the director ACC Mohammad Akter Hossain Azad was sent to his address.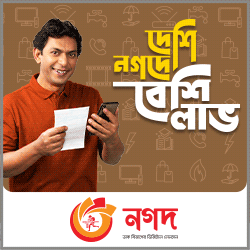 According to the ACC notice, the commission has found evidence that the accused was amassing illegal wealth.
ACC has sought his and his family's movable and immovable wealth information within 21 days. If he fails to submit or provide statement of the wealth information, then ACC will take the necessary action under ACC Act, Section 26 (2), according to the notice.