A boy with Tk 700 in his pocket, scared to face his would-be girlfriend on a date. Or, a celebrity chef, who is even not a bit scared to face a bunch of terrorists with guns. Again, a simple con man gets a special gift from a supernatural entity. Or, an apparently cunning young man loses his very special gift, his long hair, to a supernatural entity.
It is the contrasts that should be looked at. And all these plots are related to one mastermind, who is our very own Nuhash Humayun, one of the most successful and acclaimed directors of this generation.
Nuhash Humayun's journey started almost 17 years ago when he was only 13, through making short films. In a conversation with this scribe, he opened up about his film-making journey as well as his latest film that has earned critique's praise.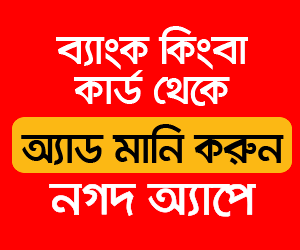 "In most cases film is a thing that can unite people on a particular ground," and that is what attracted Nuhash to make films.
Since he started his career, he has won the audiences' hearts through his work. And necessarily, not only hearts, but also awards. He was the winner of the ScreenCraft Film Fund for his feature film, 'Moving Bangladesh.'
Recently, his film 'Moshari' has won the Grand Jury Award in two international festivals, one is the Atlanta Film Festival, and the other is the SXSW Film Festival. Especially, winning the award in the Atlanta Film Festival has made the film worthy of competing in the Academy Awards.
As a film, Moshari is a horror one. It is a tale of some last few survivors on earth, who face probably a demon, or a monster, in front of which nothing but moshari works as an obstacle.
Why a horror film? Well, According to Nuhash Humayun, "In cases of world cinema, horror is a special genre through which you can convey a social message. It is not for just scaring people out, but also for saying a lot of other things to them."
Besides, Nuhash thinks that in our culture, literature and mythology, the horror genre has been an unsubstitutable one. But, it is not generally explored in our fictions. So, Nuhash Humayun himself is trying to investigate this genre.
Talking about horrors, the most recently released work of Nuhash is 'Pet Kata Shaw,' an anthology series on the Chorki platform, which is from the horror genre, or to be precise, horrors based on the folklores of this region.
And, in this series, Nuhash tried to do new experiments as much as possible, and episodes like 'Mishti Kichhu' and 'Loke Bole' are the sweet fruits of these experiments.
"There are some kinds of powers, or magics in these folklores," Nuhash thinks about the stories, which the episodes of the series are based on, "powers that made the stories flow from generation to generation. That is why they should be cultivated, because there are many things to learn from them."
Nuhash believes that the Bengali audiences are hungry for content, and there is no way that they cannot recognise good ones. And this is why they tried to identify the easter eggs, the links, the references from all the episodes of the show.
To him, Pet Kata Shaw was not an easy thing to make. There were layers, complexities, and still people received the show with warm affections.
Most importantly, social themes like feminism, male identity crisis, pride, transgenderism, depression were in the center of the show, and people liked it as much as they could bring out more interpretations.
But, as a director, horror is not the only genre that Nuhash tries or wants to explore. He also has rom-com works like '700 Taka,' light dramas like 'Background Artist' and serious dramas like 'Hotel Albatross.'
Despite being from different genres, all these works carry kind of raw emotions, raw dialogues. According to Nuhash Humayun, the secret behind this 'raw' effect is having a personal emotional connection with the stories.
As an example, he mentions 700 Taka, "Those days, I was struggling. Struggling for budgets to make content, the industry was not in its best days, the OTT platforms were also not doing well.
"Again, personally, I myself was also not doing well financially." Nuhash thinks that it is the insecurity, the identity crisis of that time, which motivated him to make 700 Taka.
Another acclaimed work of Nuhash Humayun is Hotel Albatross. Personally, Nuhash has a bit of dissatisfaction that he could not make the work as dark as he wanted to.
There were external influences and unwanted suggestions, besides he himself was new to the industry, and had no specific team. All these reasons somehow manipulated him, which is why he thinks he could not actualise his visions properly. Yet, Hotel Albatross is one of his most favourite works.
To comment on the directors that inspire him, Nuhash would like to mention Sam Raimi first, the director of the first Spiderman trilogy and some classic horror films. He also likes Jordan Peele and Steven Spilburg a lot.
One of the most widely-practiced news of today's industry is that Nuhash Humayun has been signed by Anonymous Content, an American entertainment company, as well as CAA or Creative Artists' Agency.
He is already busy with a project where he is collaborating with an American OTT platform. And there are some other projects in the early stages that are yet to be revealed.
Nuhash thinks that this is a chance for him to tell his stories in a bigger canvas, to a bigger audience. As he says, "Our stories should not be kept within the boundary of our country. They have their potential and should be spread worldwide."
He also suggests that those who are thinking about grabbing a career in filmmaking, should start telling their stories. They have huge platforms, from youtube to Tiktok to make and publish content.
To Nuhash, filmmaking is a wild journey. Every day, he is learning new things. He does not even surely know what he is going to do the next day.
"Even just two months ago, I did not know that Anonymous Content and CAA would sign me, or Moshari would win such precious awards," Nuhash said peacefully.
That is why, rather than thinking or planning anything long-term, he wants to work on whatever he is passionate about right now, and tell some new stories.