Indie games have established themselves as one of the most captivating genres of gaming in the past 2 decades. Especially the last decade was one of the most flourishing times for indie game developers.
Indie games are not seen as some sort of cult indulgence anymore, this segment has been able to penetrate the mind of general gamers all around the world.
The one fact a gamer would have to keep in mind is that these games are not at all like conventional games, so keeping an open mind is a must to actually enjoy the experience.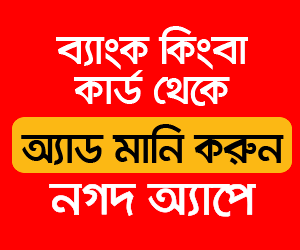 Although in Bangladesh, the hype for indie games is relatively low, if you are into PC games, then you should definitely jump into the enigmatic, enchanting, and engaging world of this genre. Here are some must-play suggestions.
Stardew Valley
Stardew Valley was created by Eric Barone as a homage to Harvest Moon. Many Minecraft-like mechanics are seen, indicating the influence.
In the game, you move out of the city to establish a simple life on the land your grandfather owns. You can then gather fields, and fish, explore less appetizing areas at night, and form bonds with the AI in town.
Stardew Valley is capable of devouring countless hours of your time. Pelican Town is a tantalizing destination to spend your time each day because of its 16-bit aesthetics, fantastic conversation, and engaging progression system. You'll be in for a pleasant and satisfying simulation game experience.
Disco Elysium
Disco Elysium is a one-of-a-kind mash-up of noir-detective novels, classic pen-and-paper role-playing games, and a heaping spoonful of existentialist thought.
Its complex plot, the cast of intriguing characters, and overwhelming depth of choice all contribute to an adventure that demands to be savored. It hits every single goal it aims to accomplish and leaves the gamers wanting to spend longer in its environment.
By removing any minor issues people faced with the original and adding new objectives and a whole cast of very well-voiced characters, The Final Cut raised Disco Elysium into a masterpiece.
Cuphead
Cuphead took a long time to develop, and we see it on every second of it on screen. Cuphead's gorgeous animation faithfully recreates both the look and feel of vintage 1930s cartoons in a retro-style side-scrolling shooter.
The spectacular boss encounters are a visual treat you'll never tire of seeing. That's wonderful because the game's very-demanding difficulty motivates you to replay areas again and over.
The Stanley Parable: Ultra Deluxe
Saying anything other than 'it's great' when it comes to The Stanley Parable: Ultra Deluxe feels rash.
The original was a devilishly brilliant comedy game that satirised the role of choices in both games and also in our daily lives. We could say that the first 'The Stanley Parable' is like the Matrix, and this ultra-deluxe version is the Matrix: Resurrections, the reinvented and extended version of the first iteration.
Undertale
Undertale captures a certain kind of enchantment that hasn't been seen since Earthbound. This JRPG, which stars an unnamed boy cast into a monster-infested underbelly, is all about defying expectations. The writing and characterisation in Undertale are excellent.
It's hilarious, poignant, and beautifully written. Without giving anything away, Undertale contains one of the most moving messages we've ever seen in a video game.