For anyone with a desire to absorb knowledge while making a successful career, research is crucial, especially for the youth. However, youths in Bangladesh show little interest in research related career. Understandably, people do not have an apparent knowledge about research works or they do not have the required guideline and mentorship.
Banking Fellows for Leadership Development (BFLD), University of Chittagong (CU), organised their flagship research event, 'Excellence in Research,' with an aim to provide students with guidelines. The event arranged seven workshops for students, mentorship facilities, and participation certificates for all.
The event featured Professors from different departments of Chittagong University including- Professor Md. Abul Hussain from Economics, Associate Professor Md Aftab Uddin from Human Resource Management, Associate Professor Anupam Das Gupta from Finance, Associate Professor Mohammad Moniruzzaman Bhuiyan from statistics, Head of World School of Business Dr Selim Ahmed among others. The event continued from June 10 to July 2.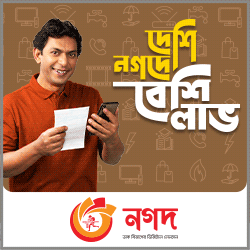 Towfiq Ahmed Uchsash, President of BFLD, felt the event was successful. "With the belief that research can bring positive changes in Bangladesh, we are not just creating researchers but also giving the opportunity, training, team and supervision to the student researchers," he shared with ecstasy.
On the other hand, the convener of this programme Ms Athkia Subat said, ''Our objective is to promote undergraduate research culture in the research industry. This research opportunity will create a bridge between the students and scholars. The mentorship program will polish students with in-depth knowledge under respective supervisors.''
Mohammed Imrul Hasan, is a third-year student of the Department of Banking and Insurance, CU.
[email protected]