Uncertainty over providing the second dose of AstraZeneca vaccines to the 1.5 million people, who already received the first dose, looms large as Bangladesh is yet to get any commitment from any country about supplying the jabs.
Though many countries had assured Bangladesh of considering its request, but in reality, Bangladesh is yet to get any formal assurance in this regard, foreign minister Dr A K Abdul Momen told media on Thursday.
Recently, Bangladesh had approached the USA as they have a surplus stock of 80 million AstraZeneca vaccines.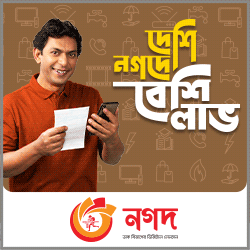 But primarily they argued that Bangladesh was not in the list as the Covid situation here was better than other countries, the minister told the FE earlier.
Due to pursuance by multiple sections of the society, including the expatriate Bangladeshis, he said, they (USA) however have agreed to give us some vaccines outside the Covax facility. "But they did not give us the timeline."
Foreign secretary Masud Bin Momen thought that perhaps the USA government required permission from its Food and Drug Administration for supplying vaccines and that is why the complexity grew over taking a decision in this regard.
Regarding the commercial supply of Chinese and Russian vaccines, the foreign secretary told the FE that the date for signing the final agreement could not be fixed yet.
Bangladesh also started negotiation with China's Sinovac for vaccine supply, said Mr Momen.
About coproduction of vaccines, he said the agreements with China and Russia will also include coproduction. But the foreign company will decide with which Bangladeshi company they would go for the coproduction, he added.
He said they are expected to visit the plants here and then will take a decision.
Russian Ambassador in Dhaka recently said that a final deal for supplying Sputnik vaccine would be signed soon.