A tripartite MoU among Sinopharm of China, Incepta Pharmaceuticals of Bangladesh and the Ministry of Health will be inked soon for coproduction of vaccine, Foreign Minister Dr AK Abdul Momen said on Monday.
"China has already sent the final MoU and the three sides will sign it soon. Under the agreement Incepta will receive bulk raw materials and will manufacture vaccines in their plant here," the minister said while talking to media.
We need to quicken the process as it will take more than two months to start production after signing the MoU, he noted.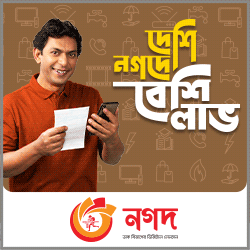 The minister mentioned that the country has over 10 million vaccines in stock now and is trying to raise it.
Chinese foreign minister assured that there will be an uninterrupted supply of the vaccines from China.
Bangladesh has inked deal to purchase 15 million Sinopharm and already 8.1 million, including 1.1 million given as gift, has arrived.
About the supply of the Sputnik vaccine from from Russia the minister said that the process may be delayed due to the emergence of third wave in Russia.
The concerned officials are not available now.
Replying to a question he said that recently he had a meeting with the Indian foreign minister in Tashkent who assured him to resume supply of AstraZaneca soon.
"But he did not give any date," he added.
Bangladesh signed a deal with Indian Serum Institute for procuring 30 million vaccines but after delivering 7.0 million in March, they halted the supply due to huge domestic demand.