EMK Center, in partnership with 'Dhaka Photo Academy Awards', has organised an online photography competition and exhibition on moon photography to celebrate World Full Moon Day.
Around the world, the Full Moon Day in May is celebrated as Vesak or the 'Day of Full Moon' to remember the teachings of Buddha and to acknowledge his message of compassion and devotion to the service of humanity.
It is the most sacred day to millions of Buddhists around the world. Two and a half millennia ago, in the year 623 BC, Buddha was born. The day was a day of Vesak. The day when the great Buddha achieved enlightenment and the day he departed, both were Vesak as well. The date of Vesak changes each year as it takes place at the time of the first full moon of the ancient lunar month of Vesakha.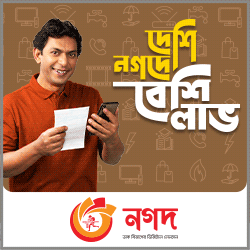 Registration for the event started weeks before. A total of 200 photos were submitted by photography enthusiasts. The photographs beautifully illustrate the beauty of the moon from different places and angles.
Fatema Tuz Zohora Sheela, a student of the University of Dhaka and participant of the exhibition shared, "I love the moon since my childhood, and whenever I visit my hometown, I never miss capturing the moon in dark night."
Tariqul Alam Chowdhury's photography describes the moon as a sign of hope. "In India the moon is worshiped as God and there are a lot of stories about it. I look at the moon whenever I want hopes and seek positivity in my life," he remarked.
Another participant, MD Rakibul Islam thanked EMK Center and Dhaka Photo Academy Awards for arranging this exhibition. He said, "Due to the pandemic, I could not visit exhibitions and art academy physically. I thank the organisers for arranging such an amazing exhibition online."
"The aim of this virtual exhibition is to appreciate the beauty of the moon and encourage the art of creativity among all" said Aaqib Md. Shatil, programme coordinator of EMK Center.